Many of you reading this will remember the excitement of receiving your brand new Holidaying with Dogs Guide Book "back in the day".
It's been quite a journey over the years, and it might be a nice opportunity to reflect on the how Holidaying with Dogs – always run and staffed by passionate dog people – has grown and evolved, especially as we have reached the first year anniversary of the new Holidaying with Dogs booking website.
The progression of Holidaying with Dogs has been quite a story since being launched as a Guide Book back in the early 1990s. Regularly appearing on the Australian best sellers list, Holidaying with Dogs hard copy books sold hundreds of thousands of copies over two decades and 12 editions.
The book, usually released just before Christmas every second year, guided dog lovers to the many and varied locations right across the country that welcome dogs and their families.
It had enormous support from the property owners themselves, and the dog community as a whole.
The New Website
Times change, and of course websites became the "go to" for those of us wanting to find a great getaway with our dogs. The book began to operate in tandem with a website which listed the properties as well.
It became clear that what was needed was a website that also allowed people to not just find the perfect property, but to book there and then, with ease.
Sisters Penny Darbyshire and Sarah Hemingway, two passionate dog lovers and travellers, bringing with them a great experience and considerable skills in the online world, took over the business, steering it in a direction that caters for the modern world.
"We had been involved with Holidaying with Dogs for some time, and the opportunity to come on board officially was too good to miss," Penny says. "To be able to combine our passions of our beautiful dogs and travelling with an exciting new venture has been quite a ride."
The new website is still building, but at the core of our business is a desire to help all Australian dog lovers take a holiday.
The site currently has around 1000 live properties listed, and every day more properties come on board, and more dog lovers log onto the site to search for the perfect holiday.
The goal has been to build a unique booking website that offers truly dog-friendly accommodation – without the need to scan the fine print. Around 95% of properties listed on the HWD website allow pets to stay indoors with their owners.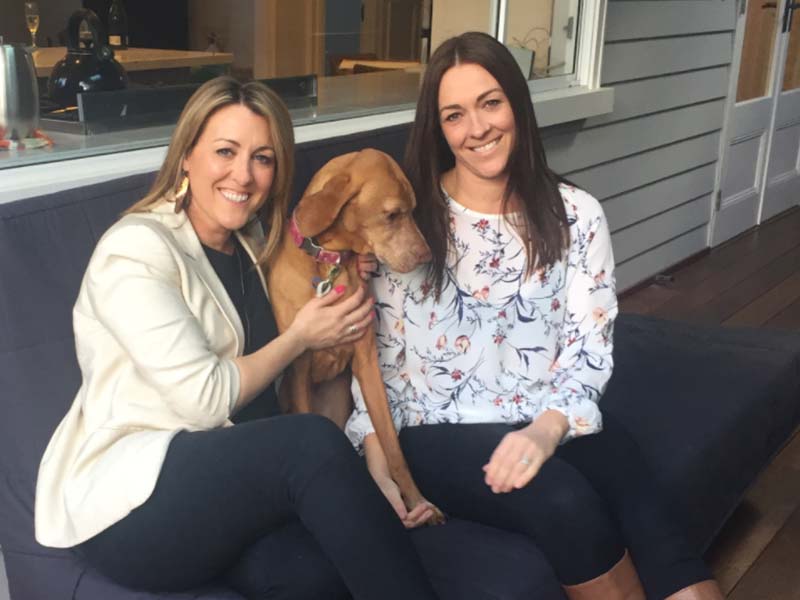 Adding More Properties
Now we need your help. If you own a pet-friendly holiday house, B&B, hotel or caravan park, list with us.
Or if you know someone who has a holiday home that welcomes dogs, then let them know about Holidaying with Dogs, and our mission to get Aussie families taking more holidays.
Help us spread the word to other dog lovers and support a local business.
The website is constantly being updated and improved, with features such as calendar integration and "last minute" availability searches coming soon.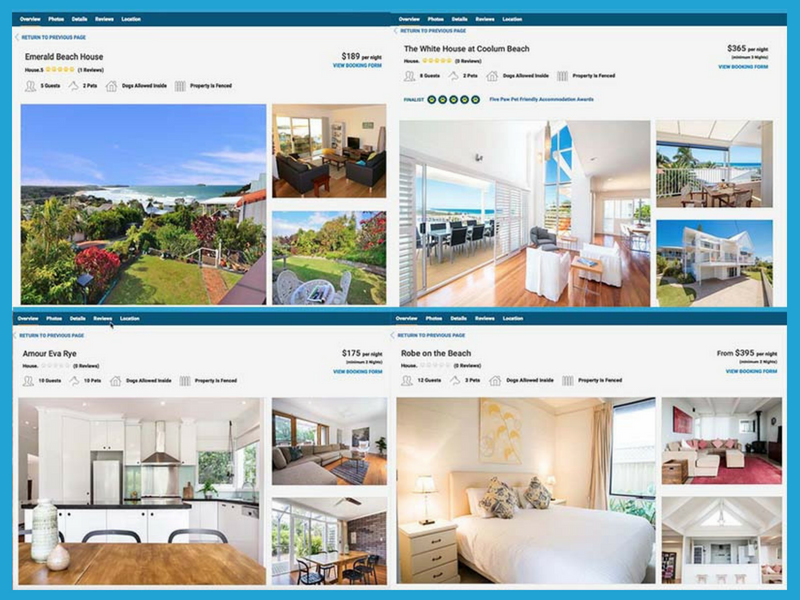 Our Community
As well as the booming website, Holidaying with Dogs has an expansive social media presence that keeps us in touch with the world of dog owners via Instagram, Facebook, Pinterest and YouTube.
Our Facebook page has more than 25,000 followers, and keeps us constantly in touch with the community.
We have also worked tirelessly to be as involved as possible in the wider dog dedicated business community.
Some of our involvement includes;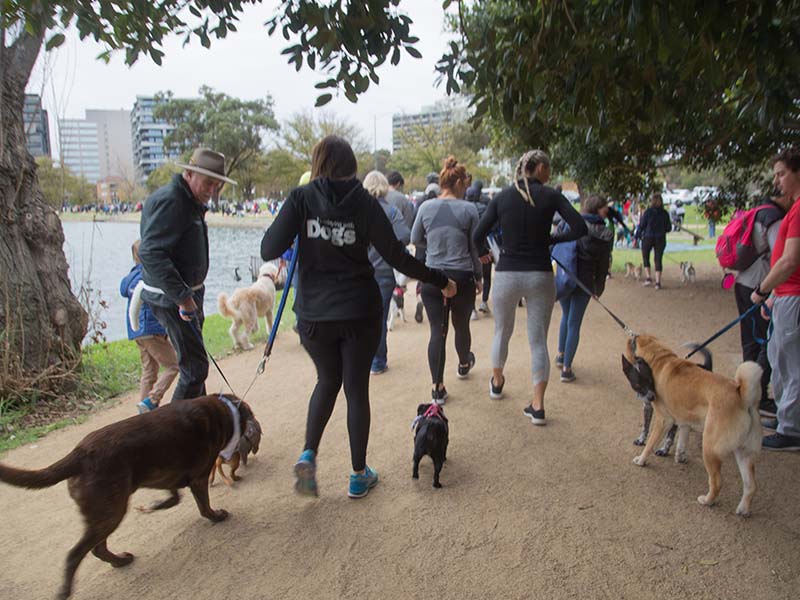 All in all, it has been an exciting and rewarding first year. Thanks to all the dog lovers out there who have helped us along the way, we look forward to continuing the journey with you.
You may also enjoy reading Holidaying with your dog that includes a handy packing checklist for your pets.
START SEARCHING FOR YOUR HOLIDAY >>