As a nation of pet lovers, here are the top 5 reasons for Holidaying with your dogs. Never leave your dog at home again and just see how great your holiday can be.
We have one of the highest rates of pet ownership in the world. With 39% of households owning a dog, that's more than 3 million dogs living in homes around the country! It's no wonder that the pet food, accessories, veterinary, and boarding kennel industries are booming. Even our public transport industry is following suit, with dogs now allowed to travel on many trains, trams and buses, subject to some rules and times.
But it's in the tourist industry that we've noticed the most significant changes in pet-friendliness. The number of dog-friendly holiday accommodation options is growing. Many property owners are dog lovers themselves and understand that guests want all members of their family (furry or otherwise) to join them on holiday, which is great news.
1. Your dog always has fun
The number 1 reason for holidaying with your dogs is they have endless enthusiasm. When you go somewhere new, your dog is excited and happy.  They won't complain that they don't want to do something instead they will relish the sights, smells and stimulations that come with exploring your holiday destination. Holidays are about having fun, and your dog is an expert in that department.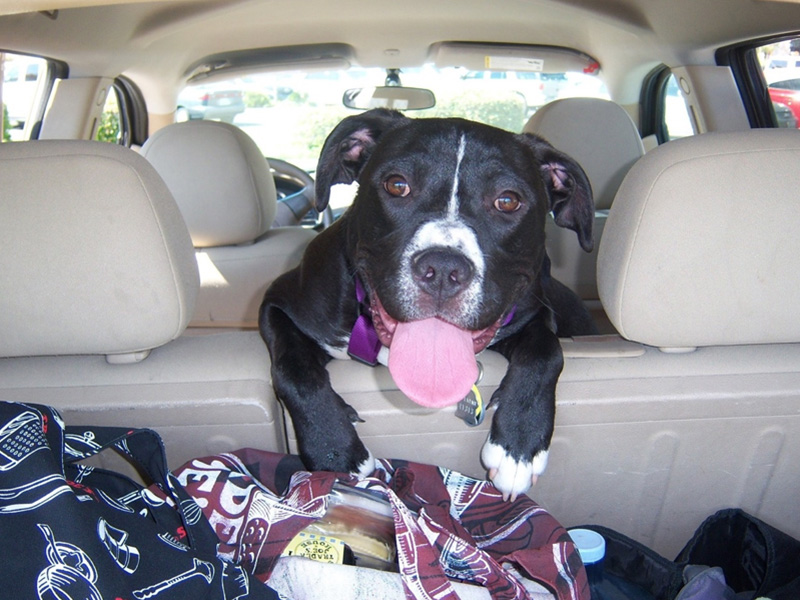 2. Your dog is a VIPooch
You always knew that your dog was special and now many venues and events recognise this too. Your dog can provide entrée to some great dog events, such as winery tours and music festivals – where the dogs are the honoured guests and owners are allowed to accompany them. There are even some places in Australia that refuse entry to those without a furry friend by their side.
3. You'll be more active
When you take your dog on holiday you'll get out and about more often. Seeing your holiday location on foot can be hugely rewarding and help to counteract all those delicious holiday treats you're sure to indulge in. Your dog is also a great conversation starter and will help you to meet new people when you're out and about.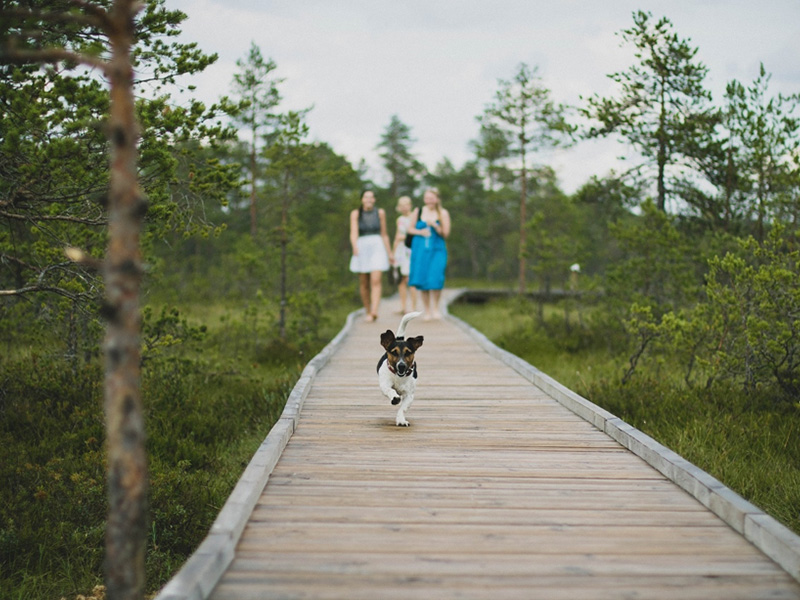 4. Boarding kennels are expensive
Boarding kennels are a great option for many people who don't have friends or family to care for their pets, because their dogs are kept safe and sound, fed, and watered, however, the fact is that dogs sleep in enclosures, some smaller, some larger. They may have their own exercise area or not, or they may simply be exercised for a certain time every day. Kennels are regimented and there's always the worry that your dog won't be looked after the way you do – as if anyone could!  If you've ever left your dog in a boarding kennel – even the most salubrious – could you ever forget the guilt you felt when you looked into those trusting brown eyes as you said goodbye for a week or two?
And let's not forget the cost of boarding kennels. Rates can vary from around $30 per day right up to over $100. That's a hefty fee to add to your holiday expenses.
5. Dogs are welcome
And the final reason is the fact that pet-friendly accommodation exists. Simple. The canine welcome mat is out in many holiday destinations, from luxury beach houses to exclusive hotels, from caravan parks to country cottages. Whatever type of holiday accommodation you want, you will find the best accommodation on the Holidaying with Dogs website. There are countless dog-friendly holiday houses, some near dog-friendly beaches and parks, from the Mornington Peninsula to the Gold Coast, from Margaret River to the Sapphire Coast.  Every property listed on our website is dog-friendly and almost all allow your pet(s) to stay indoors with you. The very best providers go above and beyond, providing little extras such as water bowls, dog treats, toys and sleeping provisions to make your pets feel like valued and welcomed guests.
Above all, holidays are about relaxing and spending time with the ones you love. As an integral part of your family, your dog deserves to go on holiday with you.  When packing, make sure that you pack for your dog as well. We've created a downloadable Pet Packing List to help with your preparations so that you don't forget anything important.
DOWNLOAD YOUR PACKING LIST HERE
We would love to hear your feedback, comment below with any other suggestions for the packing list. Now it's over to you. Have a safe trip and a wonderful time holidaying with your dogs.
START SEARCHING FOR YOUR HOLIDAY >>