Taking your dog on holiday is one of the great joys in life. When you have a new puppy, there are a few things you will need to consider and prepare for holidaying with your puppy.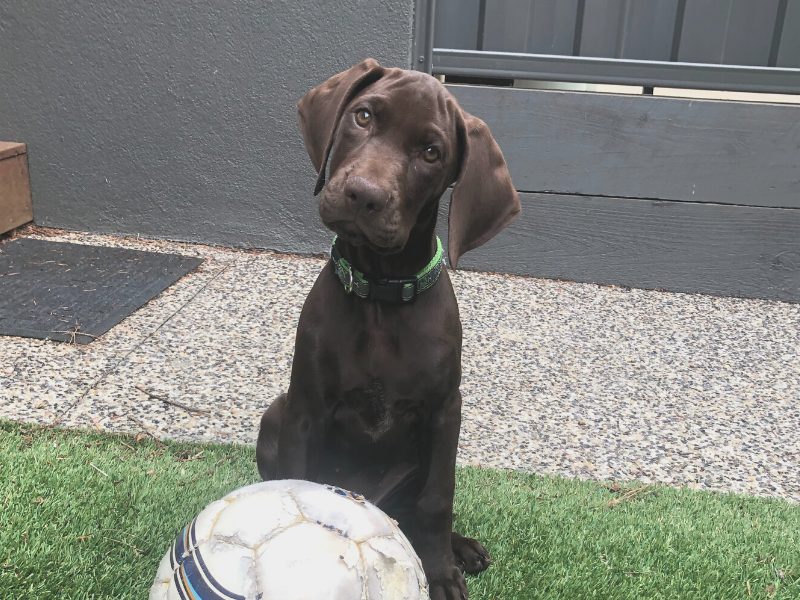 Is your puppy toilet trained
This is pretty essential so that you don't have any little accidents while you are away. There are a lot of great resources to help, but we really like the do's and don'ts for toilet training on the PetStock website.
If your puppy is toilet trained, you will still need to re-establish their routine in a new location. Every time they eat and drink, take them outside to a set spot for them to do their business. Give plenty of praise when they do the right thing. For extra precaution, you can use a waterproof mat on their bed. It will save you from washing if there is a little accident overnight.
How social is your puppy
Confidence levels in puppies will vary. How is your puppy in new situations? When you're traveling you will meet new people, be in new locations and potentially other dogs that may live on or nearby the property you're staying in. How they handle this will impact how much you enjoy your holiday.
Socialising your puppy is really important, so a good place to start is the dog park. They will meet a variety of other dogs and people. You can build great habits that will help them when travelling.
Does your puppy like to chew
All puppies chew. Some grow out of it faster than others. If chewing is still a problem for your pup, it can be an expensive problem if they are doing it at someone else's house while holidaying with your puppy.
Often chewing is about boredom, so having a great variety of chew toys with you will help to keep them entertained. Anytime they are showing interest in something they shouldn't, interrupt the behaviour and divert them to their chew toy, or another activity. Check out this great blog called How can I stop my puppy from chewing?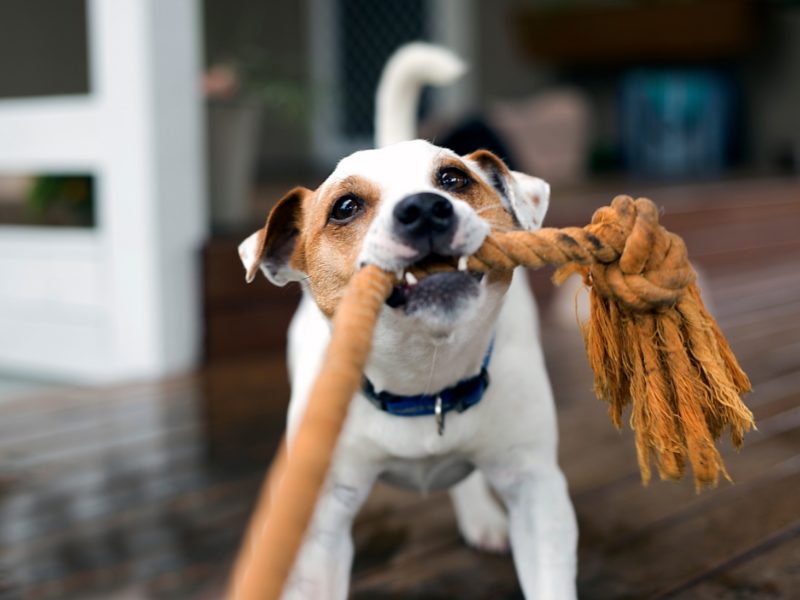 Where does your puppy sleep
In a previous blog Bringing Home a New Puppy, we discussed to crate or not to crate. If you have made the decision to crate train, travelling with your pup and setting up their sleep space will be easy.
With our own dogs, we chose not to crate train. Instead, we created a set area with a bed and blankets. When we travel the bedding and blankets come with us so we can establish where they will sleep and it brings along smells from home.
Properties may have rules around keeping dogs out of the bedrooms and not on furniture. It is important to respect these rules so bringing along your dog's bedding or a crate means you can still create a safe and comfortable space for them to relax.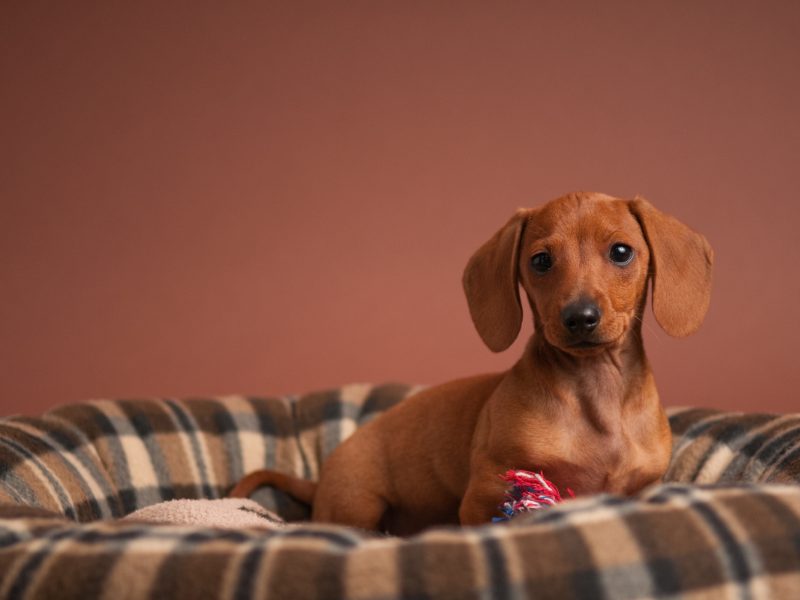 Getting out and about with your puppy
A big thing to consider when on holidays with your dog or puppy is what will do you with them if you want to go out.
There are generally three different scenarios at a pet-friendly property.
There is a dog run or secure spot for you to leave your dog outside
Dogs can stay inside in a set area (perhaps the laundry)
Dogs cannot be left at the property on their own
Whichever the situation, do your research before you travel. Know the rules and familiarise yourself with the area so you know where you can go with your puppy. There are lots of dog-friendly cafes, restaurants, and wineries these days. Dog-friendly parks and beaches are lots of fun too. Remember that dogs are strictly prohibited from Australian National Parks.
What do I need to take for my dog on holidays
We have created a Pet Packing Checklist to use as a guide for your first holiday with your puppy. Some holiday properties will have things like bowls and poo bags, but don't assume and make sure you have your own.
While away, we have some top tips on how to be a great guest on holidays with your dog.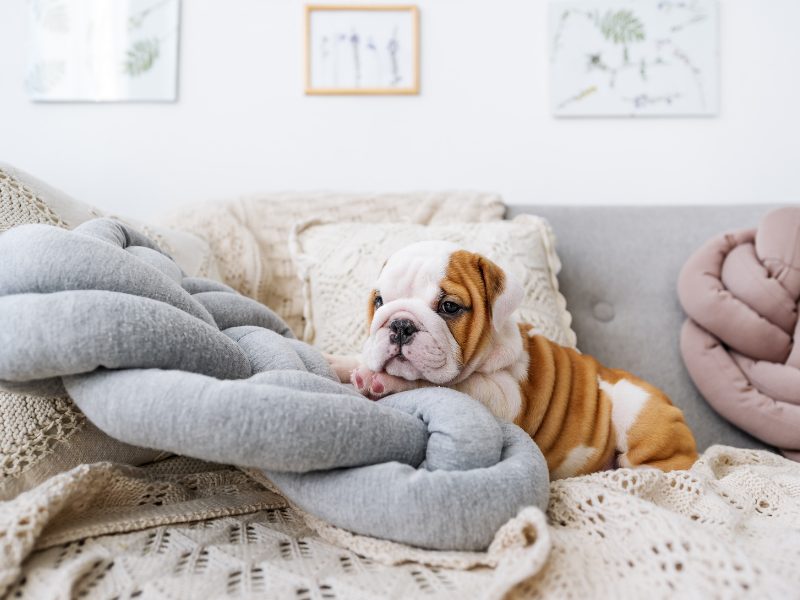 We love hearing all about your holidays so please follow us on Instagram and Facebook and tag us with @holidayingwithdogs so we can come along for the ride when you are holidaying with your puppy!
---