Author/ Guest Contributor
Zoe Strapp
Are you looking for that perfect dog friendly, getaway?
Have you always wanted to explore the iconic Great Ocean Road?
Well, now is your opportunity. Accompanied by my 2 year old border collie Anzac, my good friend Holly and her all too cute, Golden Retriever Yoti, we decided to kick off summer with a bang and take off down the Great Ocean Road.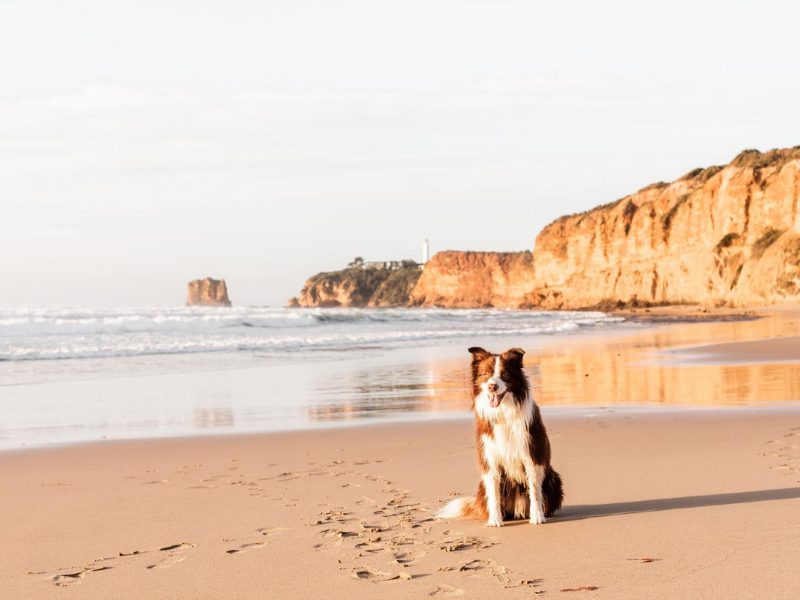 Day 1: Aireys Inlet to Johanna
We began our adventure with a truly magnificent sunrise walk at Sandy Gully Beach, located in the heart of the coastal escape, that is Aireys Inlet. As we made our way down the timber staircase, we were greeted by a glowing orange light, as the sunrise lit up the towering cliff face, along with a view of Aireys Inlet Split Point Light House and wild crashing waves, making it the perfect, dogfriendly beach for both you and your furry friend to start the day.
After wearing out the two energetic pups, we decided to take a closer look at the iconic Split Point Lighthouse (that you may recognise from the forever loved TV series Around the Twist). A wonderful bucket list location, the Lighthouse is surrounded by vegetated walks and an ocean lookout, that your dog is welcomed to enjoy while on a lead.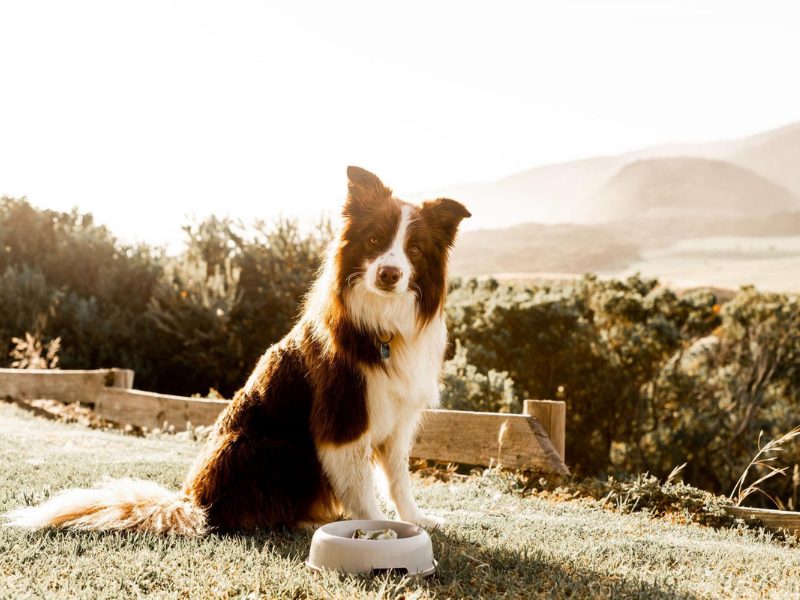 Now it was time for breakfast!
With a range of dog-friendly café's to choose from, we decided to visit my all-time favourite and highly recommended, Onda Food House. Onda not only offers incredible coffee and food options but welcomes your dog with a water bowl and spacious outdoor seating, that backs onto an open grassed area and the winding Painkalac Creek. A perfect spot for your pup to rest and recharge, while you do the same. Anzac was able to lay down, relax and enjoy his own delicious meal, including Eukanuba's Adult Large Breed Dry Dog Food. Next, it was time to start the winding drive along the Great Ocean Road. We began with a photo opportunity at the memorial arch, followed by a scenic drive through the bustling streets of Lorne, where you can stop for a delicious meal, dog-friendly picnic, or even a swim or surf.
As the fur children became restless we made our way around the towering Otway National Park and were welcomed by a picturesque view of Wye River where we stopped and enjoyed a relaxing drink under the General Store timber patio.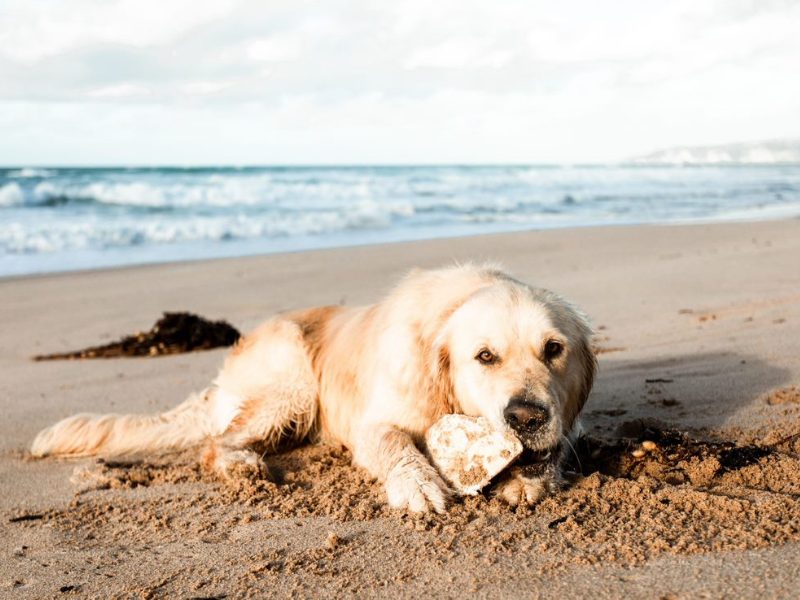 As no dog-friendly adventure is possible without multiple beach walks, upon finishing our coffee's, we made our way over to the dog-friendly Wye River beach, where Anzac & Yoti made good use of the low tide rock pools and warm weather.
By this time, the afternoon was setting in and we decided to make our way to one of Apollo Bay's hidden gems, The Great Ocean Road Brewery. Here we enjoyed the "tastes of the region", including a decadent cheese platter and an array of local beers and fresh summer gins. The best part of this afternoon experience was that Anzac and Yoti were able to join us as well. A truly rare find, this brewery tasting is 100% dog friendly and welcomes your pup into their rustic, renovated space.
This stop is definitely a must do!
Only a short 30-minute drive from our accommodation, we chose to wrap up the day with a little exploration around Apollo Bays impressive beaches and a seafood dinner at their seaside restaurant, the Fishermen's Co-Op.
As the sun began to set, we settled into our Johanna Seaside cottage, where Anzac and Yoti enjoyed their dinner with a view, surrounded by rolling farmland, vast ocean views, and a beaming sunset to remember. It truly was the perfect way to wrap up our day and I could not have been happier with our dog-friendly accommodation, offering everything you need to unwind and switch off.
Day 2: Johanna to Lake Elizabeth
Our next day of adventures began with a slow morning, as we took in the last of our accommodations magnificent view, packed up the car and made our way down to Johanna Beach, only a 2-minute drive from the cottage. This beach was the perfect place for Anzac and Yoti to let out their morning energy, as they took off down the wide-open beach and ensured they were wet and sandy, for our drive home (it wouldn't be a dog-friendly car if it wasn't filled with hair and sand, right?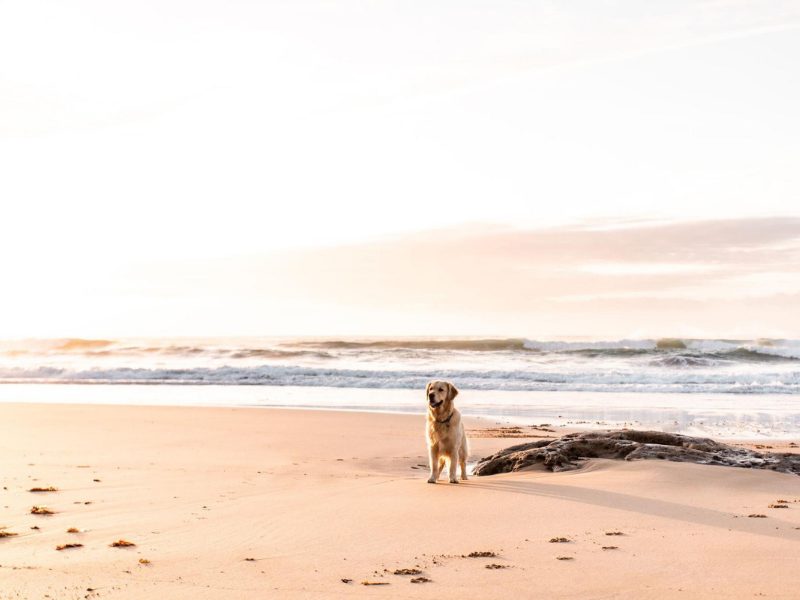 With so much to explore and so little time, we chose to make our way home via the inland drive, through Victoria's lush Otway National Park, where you can take in the scenic views, without ever having to pull over. Arriving in Forrest, a quintessential country town, we enjoyed a morning coffee at the local General Store, before driving a further 10 minutes to Lake Elizabeth.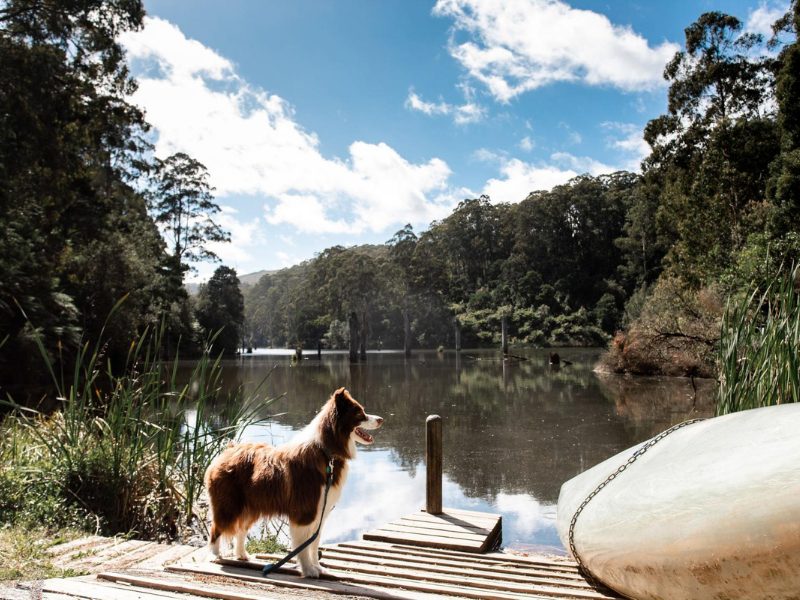 Lake Elizabeth is one of the few locations within the Otway National Park, that you are able to visit with your dog, ensuring they remain on lead at all times. Offering stunning hikes and an incredible view of Lake Elizabeth itself, this was the perfect way to wrap up our Great Ocean Road adventure. Road trips are certainly one of my favourite ways to explore and travel, as they often allow Anzac to tag along and for the whole family to stay together. Ensure you check all signage when visiting these locations to look for changing restrictions and If you have done a dog-friendly road trip recently or have any questions, please feel free to reach out, as I would love to hear about your experience.
Accompanied by my photography assistant, Anzac (my brown and white Border collie), I'm a professional freelance photographer in partnership with Eukanuba, specialising in lifestyle, surf, travel, and fashion photography. With a Bachelor of Environmental Science & Conservation and a postgraduate in Marketing and Communication, I capture our world's most beautiful, unforgettable, and inspiring people, places, and experiences.
---
Dog friendly accommodation, Great Ocean Road
You can search for accommodation on the Great Ocean Road, or we have featured a few of the spots mentioned:
---