The Shire of Augusta-Margaret River has many wonderful opportunities for enjoying time with your four-legged friends on holiday. The region encompasses Busselton, Dunsborough, Augusta, Yallingup and Margaret River. Dog-friendly beaches, trails, wineries, breweries, restaurants, pubs and accommodation abound.
Your best resources for determining exactly where dogs are welcome, on-lead and off-lead, are the shire websites. The Shire of Augusta and the City of Busselton is a good place to start.
But let us guide you to some great opportunities to spend time with your dogs while walking, eating and drinking your way around the region
Dog Friendly Beaches and Walks
Dogs love beaches, and beaches are often our favourite places to take them walking, chasing balls and paddling in the surf. Some great beaches include:
Beachlands in Busselton
Yallingup Beach
Smiths Beach
Bunker Bay
There are also dog-friendly beaches at Eagle Bay, Dunsborough, Gracetown and Augusta, plus Gnarabup Beach and Prevelly Beach.
Often beaches have designated areas for on-lead walking and off-lead fun, so please check before freeing your dogs of their leashes. Your best resources are local government websites which have information regarding off-lead, on-lead and dog-free places. Download the PDF brochure from the City of Busselton website, which includes maps of beaches in the area showing where you can take your dogs. Please note that dogs are not allowed on some jetties including Busselton Jetty.
There are also many dog-friendly walks and trails in the Margaret River area. One of the best is Geographe Path, which runs for 23 kilometres along the foreshore from Busselton to Dunsborough. There are dog-friendly beaches to take a break along the trail. If a 23km hike sounds tiring, try the Bush Loop, a 4.5km hike/bike trail which welcomes dogs on lead. The trail winds its way back to your starting point through suburban streets, although you could turn and trek back through the bushland where the trail loops at Queen Elizabeth Avenue.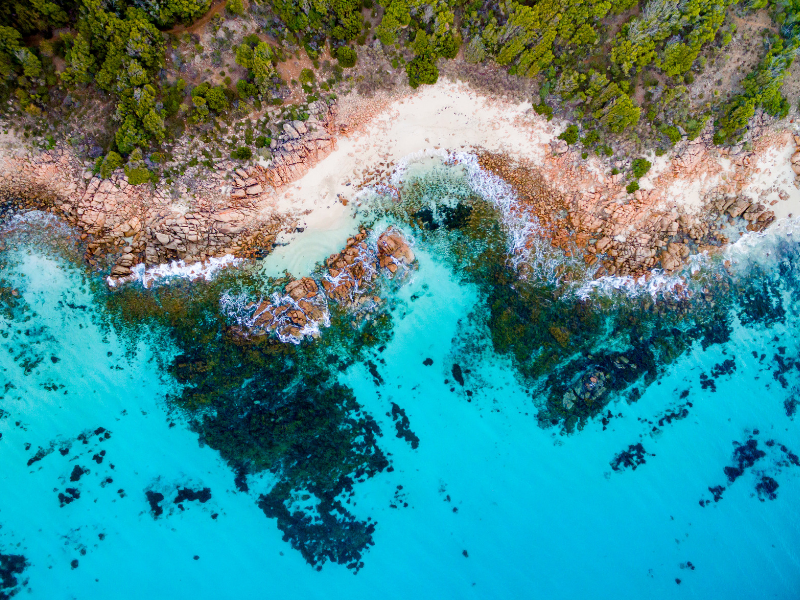 Dogs are welcome on the Dunsborough foreshore, and you can always walk dogs on-lead throughout townships to appreciate the history and culture of the region. Other great places to walk with your dogs are the coastline of Augusta and Sculpture Park at Hamelin Bay, 10 acres of wooden sculptures and gardens. There are many other trails in the region – ask around and search websites to find the ideal hike for you and your dogs.
Other picturesque hiking and walking trails can be found here. Another good resource for all things doggy is www.margaretriverstyle.com. But, always check first that dogs are permitted to hike these trails with you and when out and about observe the signs and rules in the area.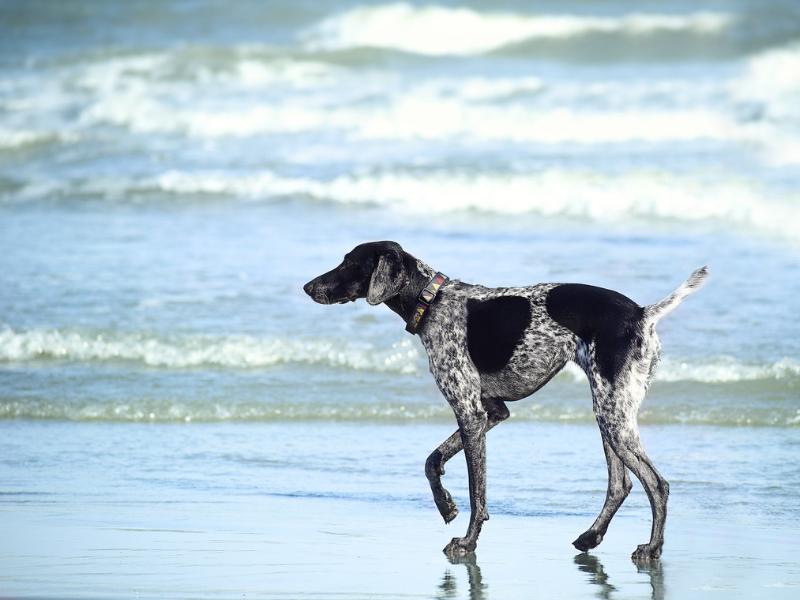 Wineries, Breweries, Restaurants and Pubs
There are many vineyards in the Margaret River region, and the best way to experience the best of them may be to book a Pawsome Tour with Grape Escape South West Tours. They will transport you and your hounds around the local wineries for tastings and food, ensuring both you and your dogs have a great day out without having to drive.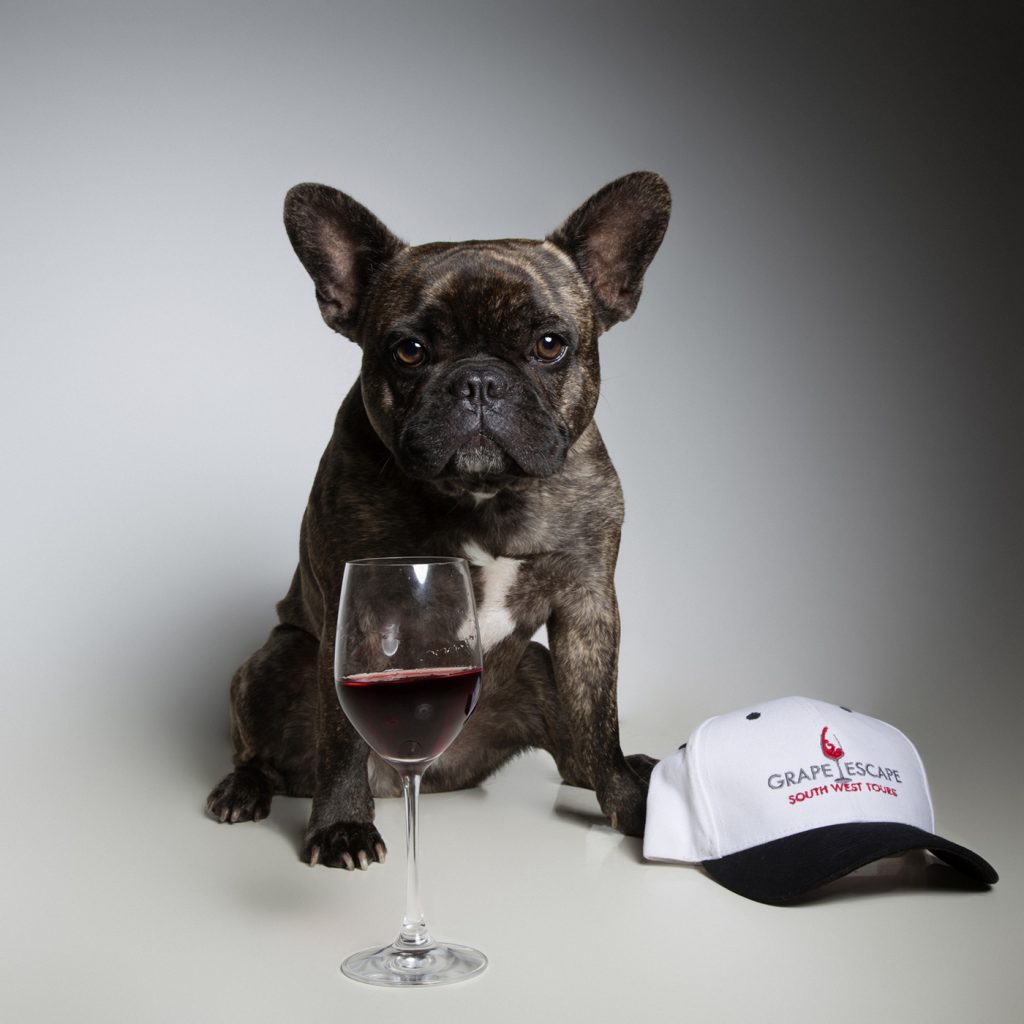 Otherwise, visit the wineries at your own pace. Dog-friendly wineries include Cape Naturaliste Vineyard, Tassell Park Wines, Lenton Brae Estate, House of Cards, Howling Woods Wines, Hay Shed Hill, and Swings and Roundabouts Winery. There are many more; a good resource is the Margaret River website which lists dog-friendly wineries, breweries, pubs and restaurants.
If beer and cider is more preference, take your dogs along to:
Cheeky Monkey Brewery and Cidery
Bootleg Brewery
Cowaramup Brewery
The Beerfarm
Bush Shack Brewery
For a superb fish meal with beer try Clancys Fish Pub Dunsborough. Other restaurants and cafes where your dogs are welcome include:
La Casina – Ristorante Italiano
Bunkers Beach House
The Fat Chef Cafe
The Sea Garden Cafe
Commonage Coffee Co
The Goose at Busselton showcases local food and wine. Sit on the deck with your doggy friends and gaze out over the jetty
For art and culture along with fabulous food try The Studio Bistro. If you love extra virgin olive oil, picnic at Petra Olive Oil Estate – buy some food, BYO alcohol (corkage $3), and, if you're inclined, stay the night in their beautiful pet-friendly accommodation. There are so many more; check our the pet-friendly Margaret River accommodation options on the Holidaying with Dogs website.
Please always call ahead to make sure you may bring your dogs for a visit.
Dog Friendly Accommodation
Accommodation for dog families in the Margaret River region are plentiful, catering to all budgets. Get back to nature by finding a camping spot, caravan park, cottage or farmstay. Visit the Holidaying with Dogs options in the Margaret River and surrounds. The key area's are:
Be aware that there may be restrictions on bringing dogs to caravan parks on long weekends and school holidays. It is always best to email or ring ahead to be sure.
For holiday houses, some great options are:
Our website www.holidayingwithdogs.com.au will direct you to dog-friendly accommodation whatever your needs and budget. Find the perfect accommodation for you, your family and your furry friends.
Things to remember when travelling with your dog
National Parks: Please be aware that there are a number of National Parks in the region where dogs are not allowed due to their impact on native flora and fauna. Please respect the diverse environment and adhere to these restrictions. Dogs are allowed on-lead in two National Parks however: Keenan NP and Bramley NP. As always, respect the environment, keep to the paths and clean up any waste. Also, be on the lookout for signs indicating that baits may have been laid in the Parks.
Food and water: Always remember to carry water and a portable bowl for your dogs – many bowls are inexpensive and ensure your dogs remain happy and hydrated as you explore the beauty of Margaret River. Remember to pack a food bowl, food and treats, plus dogs' beds and any blankets or toys to keep your pooches comfortable and secure.
Entertainment: And if your dogs are ball-obsessed, bring plenty of balls for throwing on the beach. When your dogs need a wash to rid them of salt and sand, facilities can be found at coin-operated DIY dog washes adjoining car washes in Busselton: KaBling Carwash and Busselton Prowash. There is also a dog wash at the Big4 Beachlands Caravan Park if you are staying there – a wonderful place to stay with children and dogs.
Take breaks: When travelling stop frequently for your dogs to stretch their legs, drink and relieve themselves – and you may discover a beauty spot you would otherwise have missed.
Clean up: Always clean up after your dog, to maintain a pristine space for locals and other travellers. They will welcome you back.
Doggy Day Care: A fabulous option if you do want to visit dog-restricted areas is to leave your dog at doggy daycare on the 100 acre Margaret River Pet Retreat. Your dogs might love some furry interaction away from their owners. Please provide proof of vaccinations and flea treatments. The retreat also offers pick-up and drop-off services, to give you more free time to explore the National Parks on your own.
If you have any great tips to share about your own experience in the Margaret River, please do so below.
Remember, have fun, love your dogs, and have a great holiday. Woof!
You may also enjoy reading Holidaying with your dog that includes a handy packing checklist for your pets.
START SEARCHING FOR YOUR HOLIDAY >>