About Gourmet Pawprints
Gourmet Pawprints provides full pet-friendly experiences for those keen to explore Melbourne and surrounds with their dogs. It's creator, Kerry, has a passion for food, wine and dogs, and has combined all three interests by offering a range of tours in and around Victoria.
Around the Bay Doggy Trek
Sarah and her dog, Buster, were fortunate to tag along on one of these adventures: The Around the Bay Doggy Trek. The trek takes you around Melbourne's Port Phillip Bay – exploring best the Bay has to offer for you and your dog. Guests are treated to a fabulous day out travelling down to the Bellarine Peninsula via Geelong, onto Point Lonsdale and then Queenscliff for lunch. Then it's all aboard Searoad Ferries to cross the bay to Sorrento for a final walk.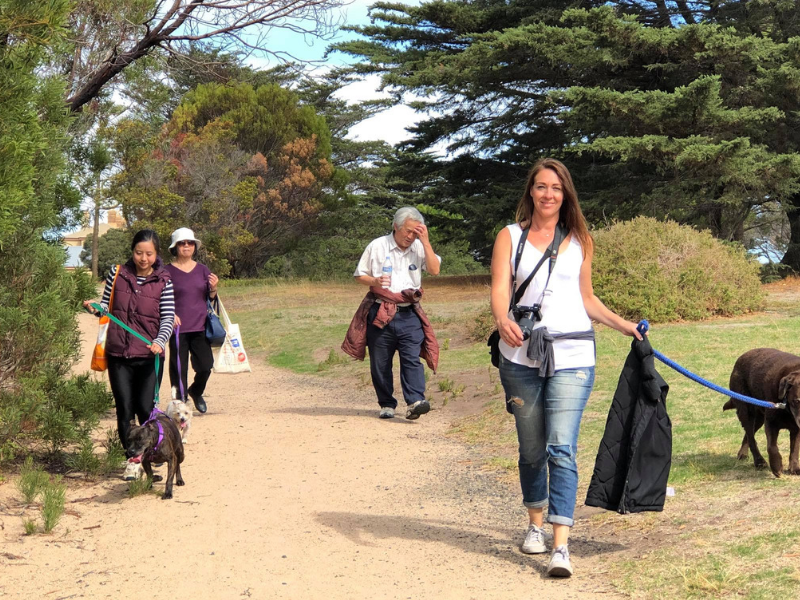 Here's a recap of our day out:
Port Melbourne
The day started in Port Melbourne where the Gourmet Pawprints bus 'Bella' was ready and waiting on the Boulevard to welcome aboard its guests. Kerry and her team took the group through a controlled dog socialisation to ensure everyone got along before setting off. Once on-board, we each had out own seats (Buster had two) plus a gift bag of treats.
Port Melbourne has a fantastic dog beach that is leash free all year round. The leash free area is right in front of Westport Reserve at the Eastern end of the beach. Ensure you check the signs before letting your dog run free and of course, be respectful of other beach goers.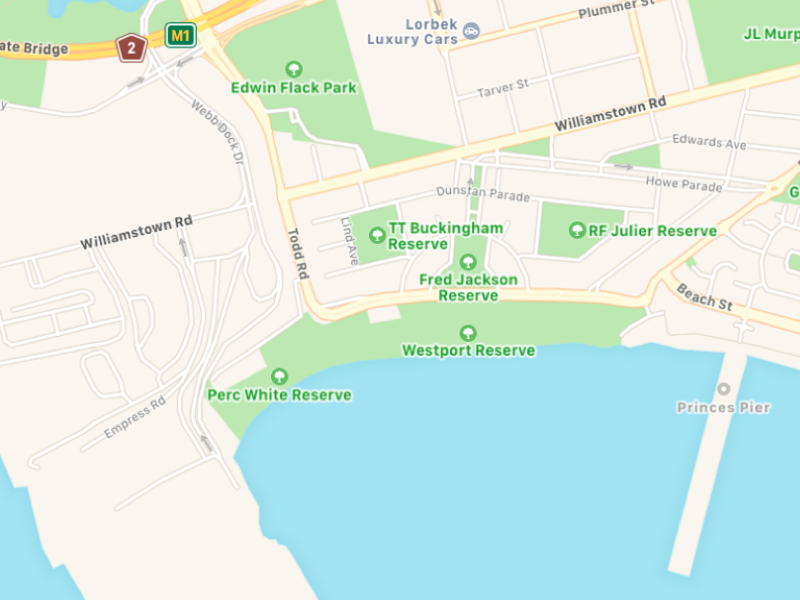 Geelong for Morning Tea
After a short drive, which gave everyone a chance to chat and get to know one another, we arrived at Rippleside Park – is a beautiful foreshore reserve in Geelong. This huge park overlooks the Corio Bay with something for everyone. It has an adventure playground, a huge off-leash area and a café called Ripples on the Bay. Ripples on the Bay hand delivered our freshly baked muffins and hot coffees to enjoy, while the dogs stretched their legs and got acquainted with each other once more.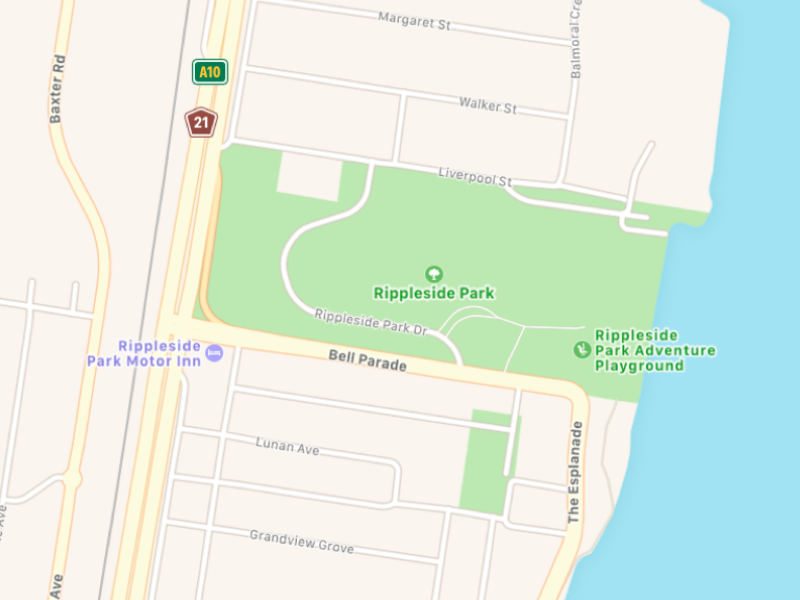 Pet-Friendly Accommodation in Geelong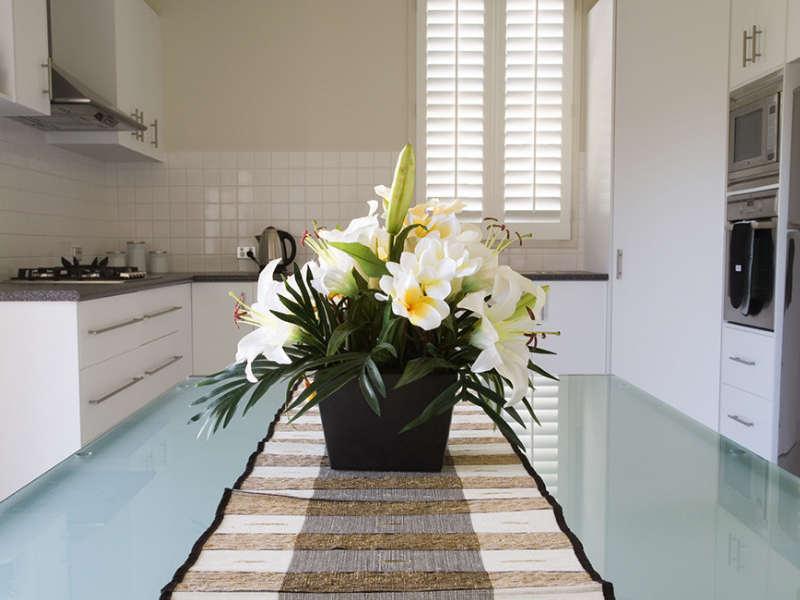 Sabina on Little Myers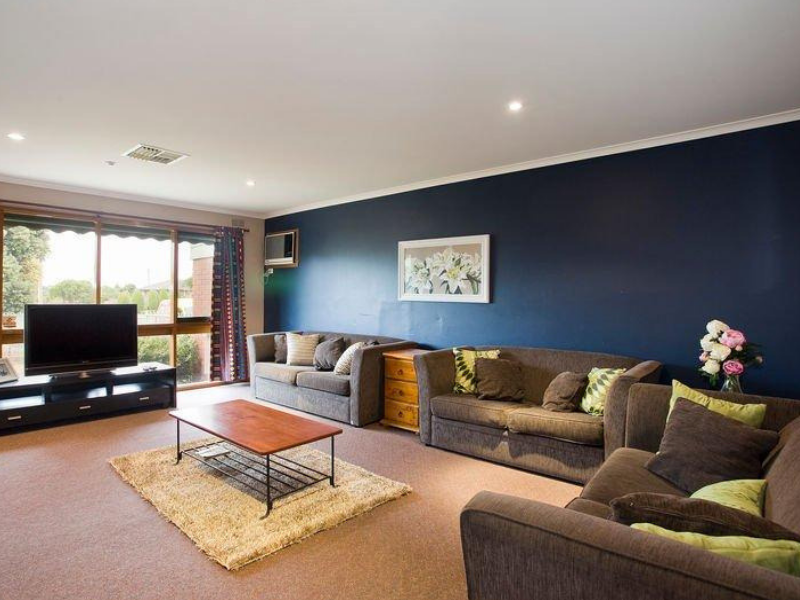 Torquay Retreats – Raydon Street
---
> View more accommodation in Geelong and surrounding areas
Point Lonsdale for a Beach Walk
The next stop on our adventure was Point Lonsdale. This was the longest walk of the tour. This stunning stretch of beach is largely off-leash and is a very popular spot for holiday makers and locals alike. Be sure to check the signs at the entrance to the beach so you know when your dog needs to be on or off-lead.
The walk continued from the beach through to Queenscliffe for lunch and was approximately 5km from start to finish.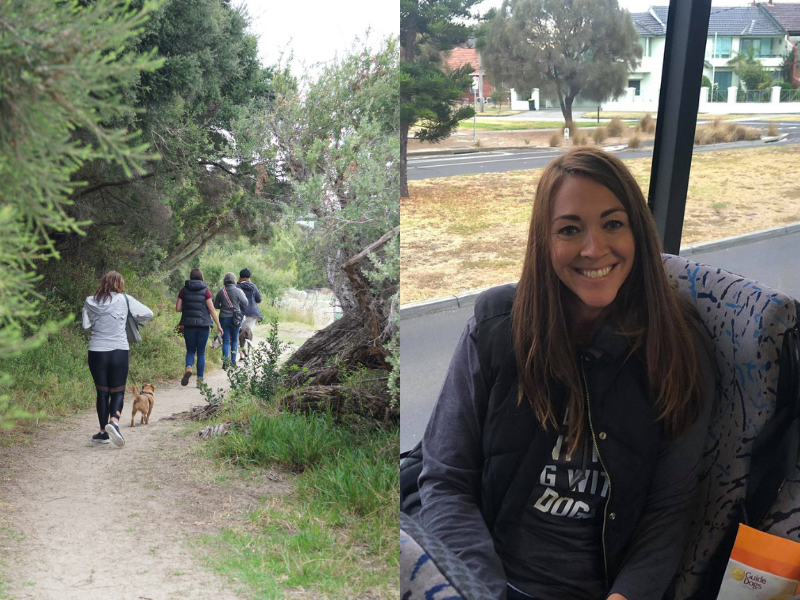 Pet-Friendly Accommodation in Point Lonsdale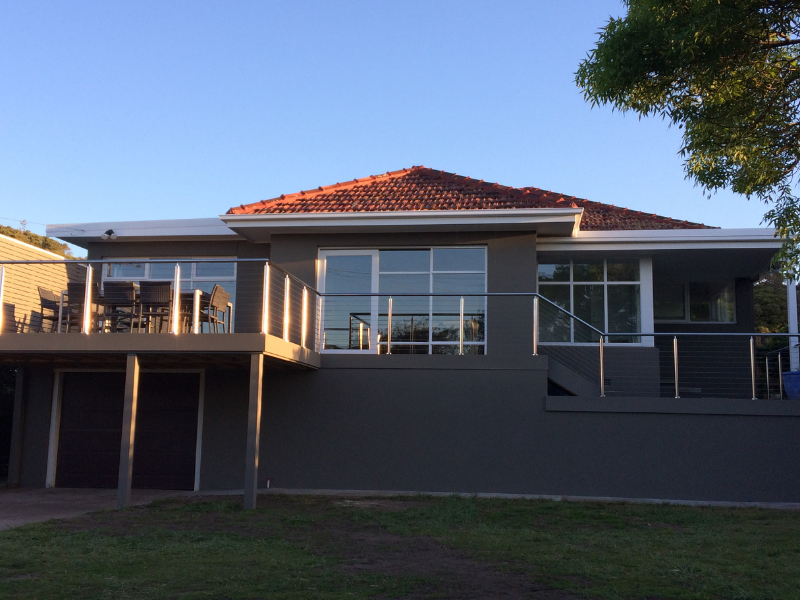 Dog Beach House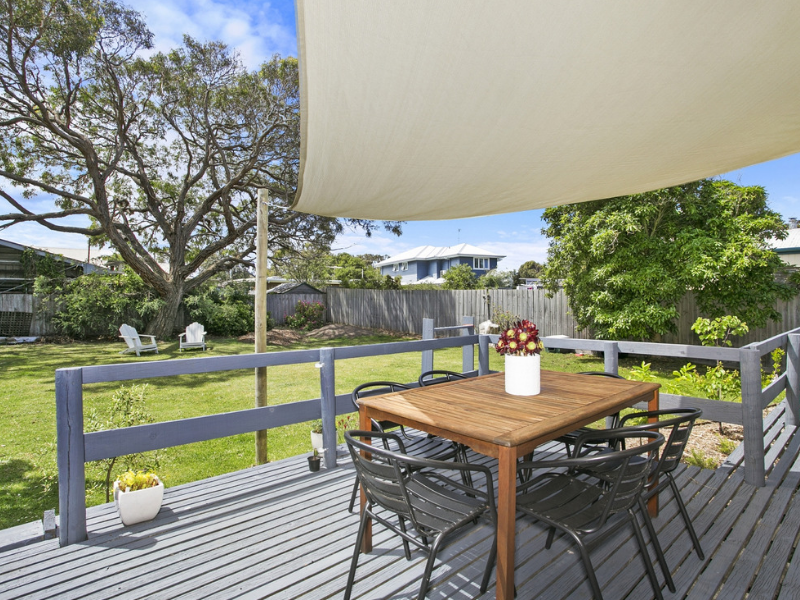 Corsair Cottage
---
> View more accommodation in Port Lonsdale and surrounding areas
Queenscliff for Lunch
Walking into Queenscliff, we were met by Bella the Bus and a personalised picnic for each guest. Seated on either a picnic blanket or picnic table, we relaxed and enjoyed our individual picnic baskets packed with goodies in a tranquil leafy park overlooking the bay. The dogs were provided with plenty of water and we all enjoyed a rest in the shade before setting off again.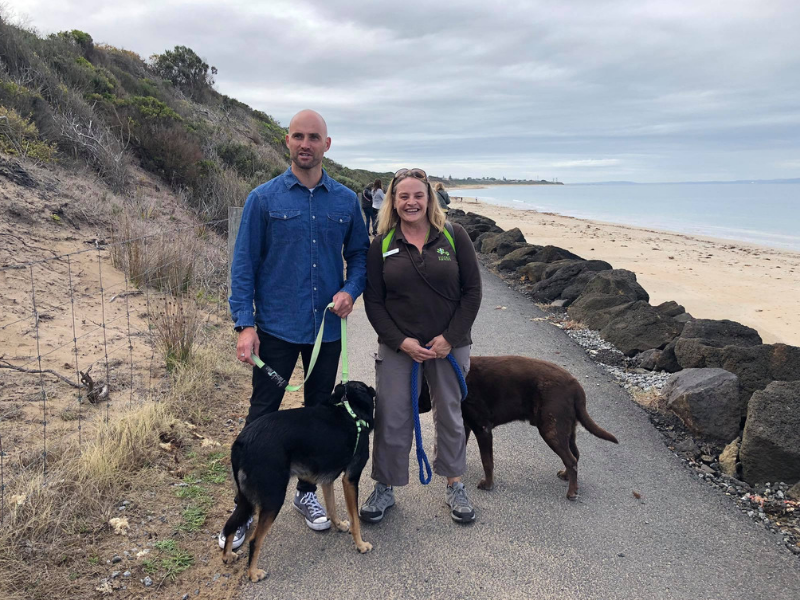 Pet-Friendly Accommodation in Queenscliff
Searoad Ferries
Following lunch, we 'took to the high seas' and travelled across the bay to Sorrento aboard Searoad Ferries. We were delighted to discover that Searoad Ferries allow your pooch to travel with you at no extra cost. Not only that, you can bring them up onto the outer decks to enjoy the view!
The stairs from the car deck are quite steep, but there is a lift that can be used for smaller dogs or older dogs, like Buster, to the middle deck. While Buster wasn't able to make it all the way to the top deck, the view was still just as good.
Sorrento
Searoad Ferries ended its journey in Sorrento where our tour group enjoyed one last walk. By this stage our Buster was feeling his 11 years and opted to stay on Bella the Bus in airconditioned comfort and was kept company by Jane, our driver. At all stages of the walk, dogs and humans can choose to stay on the bus to be delivered to the next stop. This makes Gourmet Pawprints' treks suitable for all levels of mobility.
While Buster dreamed of a tray of sausages, the rest of the group headed towards Portsea along what is known as Millionaires Walk. Some of Melbourne's most elite have their summer mansions on this stretch which overlooks the bay and the secluded beaches below. On the return trip, we walked along the beach (on-lead the whole way), which gave us a great view of the spectacular homes from both sides.
Pet-Friendly Accommodation in Sorrento and Portsea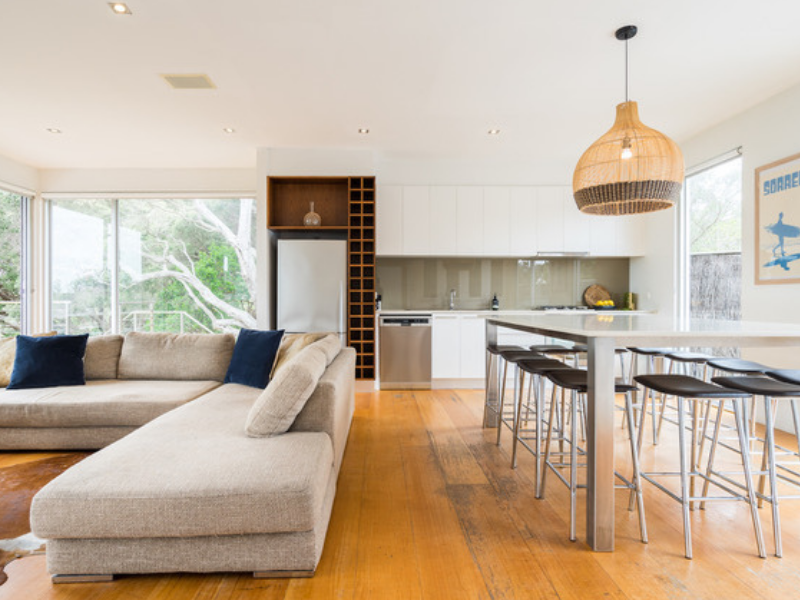 Amour Eva Sorrento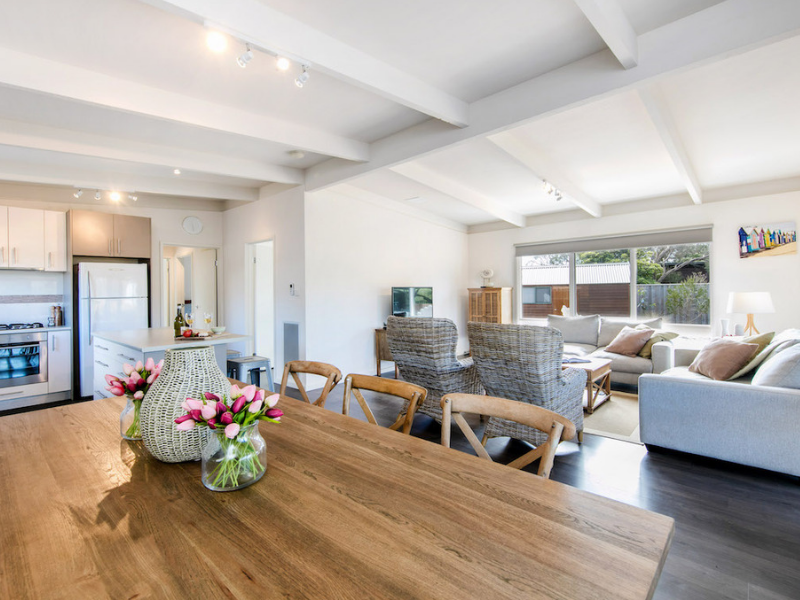 Buckley's Escape, Sorrento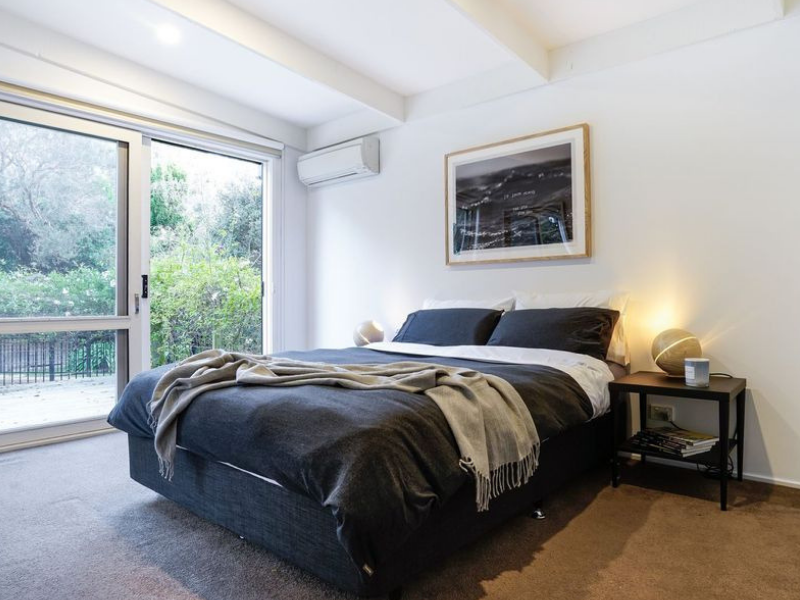 Sol.us, Portsea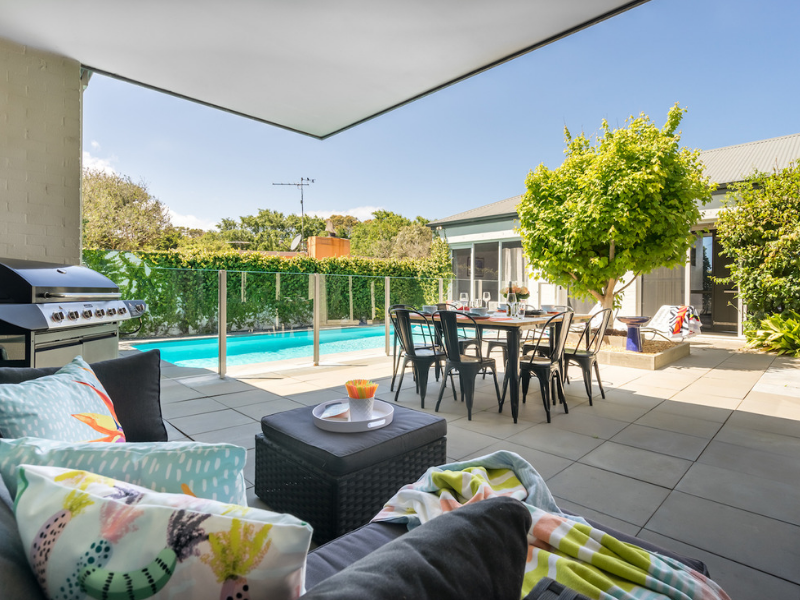 The Portsea Hideaway, Portsea
---
>View more accommodation on the Mornington Peninsula
Summary
Sarah and Buster discussed it, and both agree that the Gourmet Pawprints Doggy Trek was a wonderful day out. The tour provides a full day of activities but can be undertaken by dogs and humans of all ages and fitness levels. The tour provides a fantastic mix of meeting new people, exercise, sightseeing plus spending quality time with your dog. We both felt truly spoiled by the Gourmet Pawprints team and would definitely recommend their Treks to anyone.
The next Around the Bay Doggy Trek is in October 2019. Find out more at https://gourmetpawprints.com.au/doggy-treks/
Now to decide which tour we do next. We have a sneaky feeling that Buster may enjoy less walking and more pampering!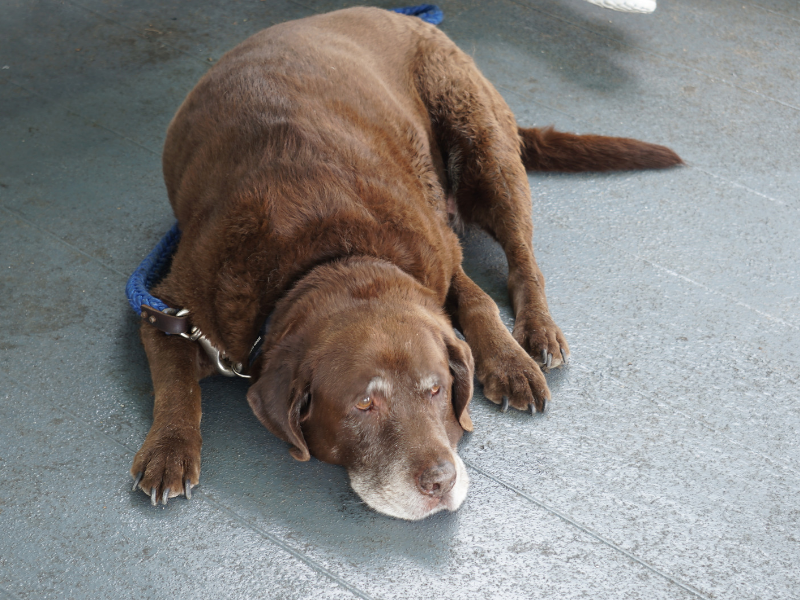 Thanks for reading. Have you been on a walking tour with your dog? We would love to hear about it in the comments below.
> You might also like Holidaying with Dogs on the Road – Mornington Peninsula