We recently had the opportunity to sit down with Jessica Goodear; Dog Mum and founder of GoGetMe – a dog subscription service that provides a monthly delivery of treats and toys for Aussie pets.
We first met Jess at the Dog Lover's Show and immediately hit it off. Her team, consisting of Jess, partner Rick and Mum, Mary, are passionate dog lovers like ourselves and, maybe it's all those toys they get to play with, but they are a lot of fun to be around!
Who and What is GoGetMe
GoGetMe is based in Melbourne and delivers to dogs across Australia. Their gift boxes are tailored to suit pets of different sizes and ages. We spoke with Jess about her dog, Carlos, her business journey so far and her own holidaying with dogs habits.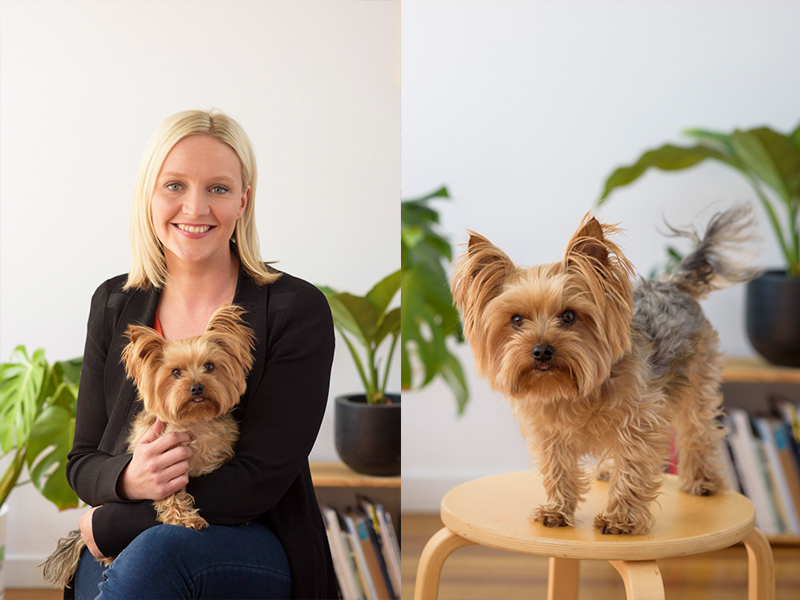 Holidaying with Dogs Question 1: Tell us a little about your dog?
GoGetMe Answer: My dog, Carlos, is a 5-year-old Yorkshire Terrier. He's tiny (3kg) but he makes up for that in attitude. He is an only dog and absolutely runs our house – he really struts around!
We laugh at him because he thinks he's a real human boy. When we have meals he gets his own seat at the table and he sits up and eats with us. He's super cute, but he definitely rules the roost.
Carlos and my partner, gang up on me. He was my dog originally but when my partner moved in, they became best buds. He also gets more toys than any other dog. He is the Head Toy Tester for GoGetMe and takes his job very seriously.
Holidaying with Dogs Question 2: What sparked the idea for GoGetMe? How did you get started?
GoGetMe Answer: We love dogs (obviously) and saw an opening in the growing pet retail market. We thought there was an opportunity to help people to discover new toys and treats that they might not come across otherwise. Originally, we were going to do an online pet store, but we wanted it to be more engaging and fun, so GoGetMe was born. It is really all about spoiling your dog and making it fun.
People are already treating their dogs so we wanted to make it easier and more cost effective. Delivery is free so it's better value. The other important thing is discovering new products. We feature things that you wouldn't get at bigger stores. Sometimes we get exclusive access to these great products.
The best thing about the business is that it's fun for the dogs; they recognise the boxes and they get excited. For us it's about more than just convenience, it needs to be cost effective, practical and full of value. That's what keeps people buying every month. It's that full experience.
Holidaying with Dogs Question 3: How has your business changed?
GoGetMe Answer: We've learnt what people want and need. When you start you begin with an idea of this, but by actively listening to our customers, we have grown with them. We ask for feedback with every box and we take that on board and try to implement it back into the business. I think it is really important to do this because people want to feel engagement with the business. They want to feel listened to and that we understand the needs of their dog.
Holidaying with Dogs Question 4: What trends have you noticed amongst dog owners?
GoGetMe Answer: I think that people are definitely spending more money on their dogs but it needs to be a service they want and that service needs to be value for money. So you have to be at the top of your game because the market is super competitive and there are so many new businesses emerging. Australian customers are also super savvy and know what they want.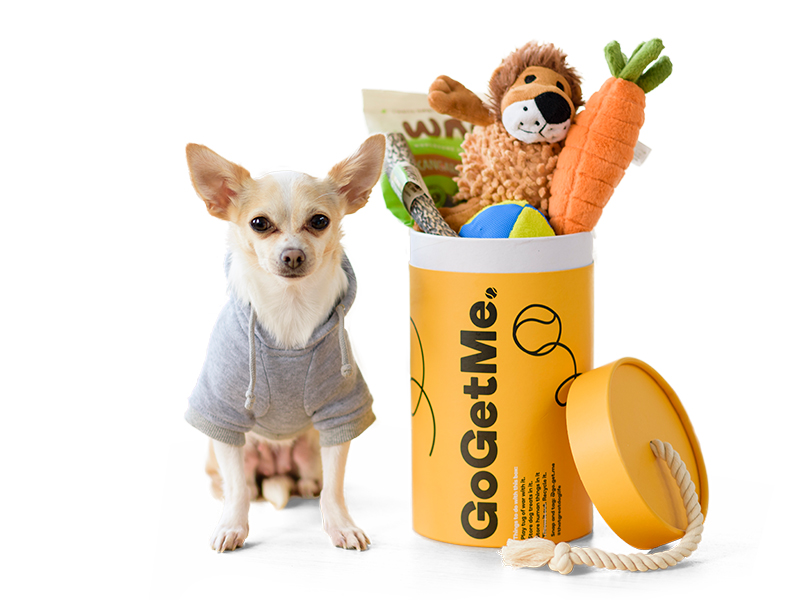 Holidaying with Dogs Question 5: Where do you like Holidaying with your dog?
GoGetMe Answer: We don't go on holiday unless we can take our dog. We like to go camping, usually within Victoria. We also like to go to beach destinations such as the Great Ocean Road and the Mornington Peninsula.
Holidaying with Dogs Question 6: How do you spend your time on holiday?
GoGetMe Answer: Beach walks and bush walks. Carlos loves to chase the ball on the beach. He's too small to swim in the ocean, but loves to run on the beach.
Usually, because we work so hard, our holidays are about relaxing; time at the beach, spending time with friends or reading my book.
Holidaying with Dogs Question 7: What is your top tip for travelling with your dog?
GoGetMe Answer: Make sure you always have water on hand, particularly on warm days and longer trips. Also, give them rest stops because they get restless and might need to go to the bathroom.
Carlos has a little bed that we carry around. It fits on the back seat so he just sleeps in it when we're driving.
Download the Holidaying with your Dog Packing List HERE.
Holidaying with Dogs Question 8: What's next for GoGetMe?
GoGetMe Answer: Good question. I'm hoping to release some new products; some different types of boxes. We create limited edition boxes for Christmas and are currently in the process of producing an 'active chewers' box for dogs that like to chew their toys a lot.
We are also hoping to hold more Doggy Days Out. The last event was held in conjunction with WAG and Mr.Paw at Elsternwick park in December last year. We had about 300 dogs attend and it was lots of fun.
Find out more about GoGetMe and connect:
Website: https://www.gogetme.com.au/
Facebook: https://www.facebook.com/gogetme.au/
Instagram: https://www.instagram.com/go.get.me/

You may also enjoy reading Top 5 Reason for Holidaying with your dog that includes a handy packing checklist for your pets.
START SEARCHING FOR YOUR HOLIDAY >>