We created Holidaying with Dogs after finding it increasingly difficult to search for truly pet-friendly accommodation in Australia. We often had the experience of choosing a property only to learn our dogs couldn't stay inside with us, which isn't really pet-friendly.
When you start your search, there are a few key things you should always look for in a pet-friendly property. The good news is Holidaying with Dogs makes this really easy.
Can my dog sleep inside?
This is a huge question when considering where to stay. Gone are the days of leaving your dog outside no matter what the weather. We consider our dogs to be part of the family and are inside dogs. So why would it be any different when holidaying with your dog?
We use icons to show if a property allows you to have your dog inside. When searching, use our filters to show only properties that allow dogs inside. At the top of each page, you'll notice a small house icon (pictured below) to indicate you can. 97% of the properties listed on Holidaying with Dogs allow you to have your dog inside.
Will my dog be secure in the backyard?
Depending on your dog, it could be a deal-breaker if the yard doesn't have full and secure fencing. If you have an older dog, you may not need to worry about fencing, but if your dog is young or mischievous, then you probably will.
You can use our filters to find all the fenced properties. At the top of each page, you will see a small fence icon (pictured below) to confirm the yard is secure.
Extra pet-friendly features
There are certain properties that go above and beyond for dogs. We sometimes think they would prefer it if just the dogs visited! It is an excellent sign of how pet-friendly a property is when they have a little goodie pack just for your dog on arrival.
We have pet-friendly features available for property owners to indicate what they will have ready for you and your pooch at check-in. They are:
Dog bedding
Dog toys
Dog treats
Off lead area
Dog bowls
Poo bags
Dog door
Swimming spot
Outdoor shower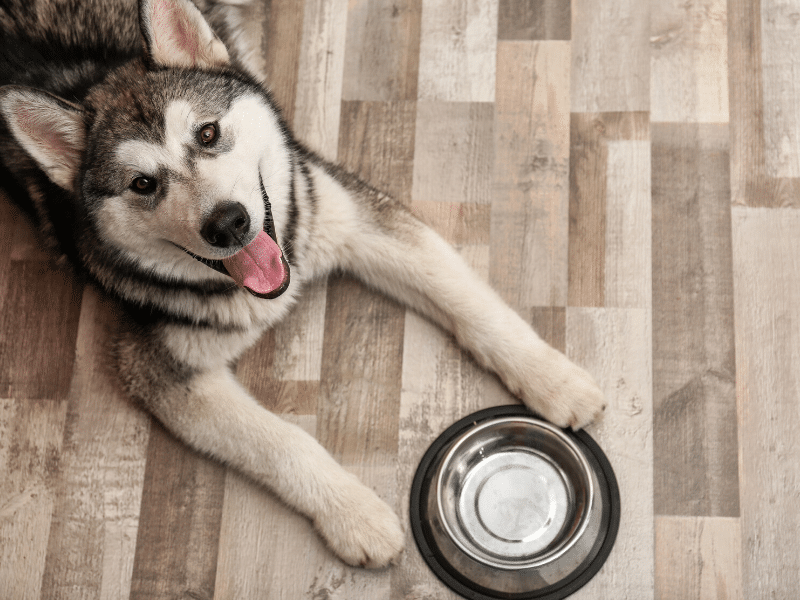 Things to do on holiday with my dog
Depending on what you like to do on holiday, may affect the location you're visiting. We like to be active on holiday, so like to know there is a dog beach or off-lead area close by. Because of this, we recommend doing a bit of research before making your final decision. Here are a few things to consider:
Dog friendly parks: both off and on lead options nearby.
Dog beaches: check if there are any restrictions to the time of year you can visit and if they are off or onlead beaches.
Cafes, restaurants and wineries: there are plenty of great options to enjoy eating and drinking with your dog in an outdoor area, but be sure to check before you arrive.
National Parks: Dogs are generally not permitted in national parks, but it does vary state to state. If you like to do alot of walking on holidays, then a property surrounded by national parks may not be right for you.
5 Paw Reviews
The 5 Paw Pet-Friendly Accommodation Awards were created to give recognition to outstanding accommodation providers.
After each stay, we invite guests to submit a 5 Paw Review. We have four categories and each one is rated from one to five paws, five being the highest. They will also include a written review which gives great insight into what it was like to stay at the property with your dog. The categories are:
Pet-friendliness
People friendliness
Location
Value
Each June we hold the awards to find properties with a perfect 5 Paw Rating and allow our VIPooches to vote for their favourite properties. We have a judging panel that deliberates over the finalists to choose a winner from each state each July. You can check out last year's winners HERE.
Book your pet-friendly holiday
Now that you know what to look for in pet-friendly accommodation, the next step is to book!
We have a huge variety of properties to choose from, plus we are 100% Australian owned. Head to www.holidayingwithdogs.com.au and start your search.
Check out our pet-packing cheat sheet so you don't forget a thing. DOWNLOAD YOUR PACKING LIST HERE.
If you've had a really great experience staying in a pet-friendly property, please tell us all about it in the comments section below. We would love to hear about it.