My family and I visited Henty Bay Beachfront Holiday Park to road test this budget pet-friendly accommodation. Henty Bay Beachfront Holiday Park is located in Portland at the start (or end) of the Great Ocean Road in Victoria.
Portland is rich in Australian history being the first European settlement in Victoria back in 1834. Pretty much everywhere you look you see ocean views and there are kilometres of walking tracks along the coastline to explore, many of which are dog-friendly walks. Just remember to keep your dog on the lead, respect any rules and pick up after them.
Henty Bay Beachfront Caravan Park Facilities and Features
Henty Bay Beachfront Holiday Park has all of the standard facilities such as a camp kitchen, showers, bathrooms and a laundry room for those camping or in a caravan. The camp kitchen overlooks the bay, so you can cook your dinner and enjoy ocean views at the same time.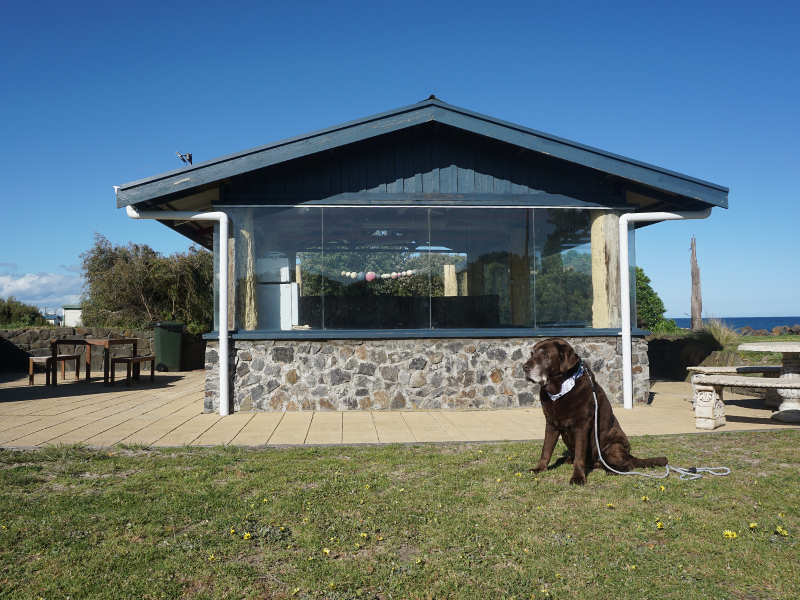 Some of the other great features are:
Kids playground
Giant jumping pillow
Games room
Fully licensed Café
Small kiosk
DVD rental
Board games (to be borrow or used in the Café)
Dog-friendly beach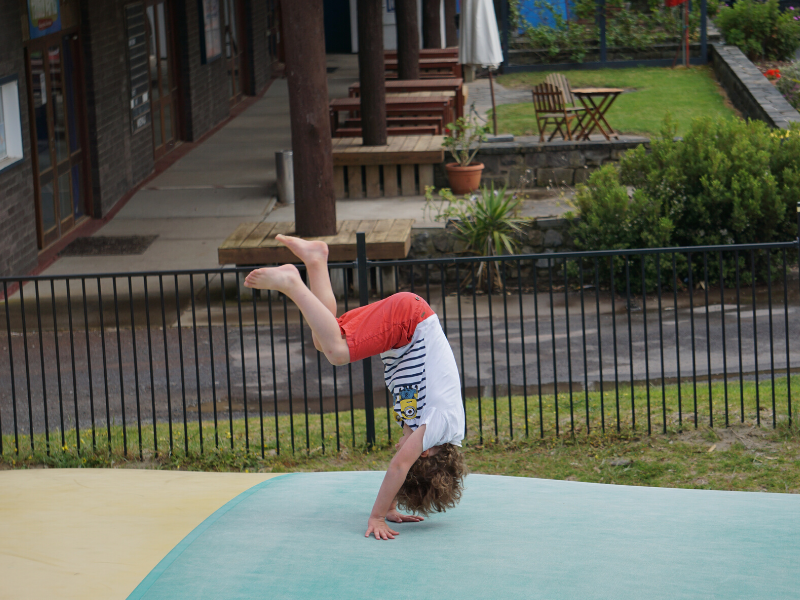 The main beach at the end of the park is completely pet-friendly and your dog can explore off the lead at all times. Buster (our Chocolate Labrador) had a swim, chased some birds and got some major sniffing done. The kids loved exploring too.
If you're keen on fishing, at Henty Bay you can fish right off the beach. There is a small boat-launching ramp, wash down area, large dedicated boat parking area, boat and caravan storage, and ample free fish freezing facilities. You can even grab your bait from the kiosk!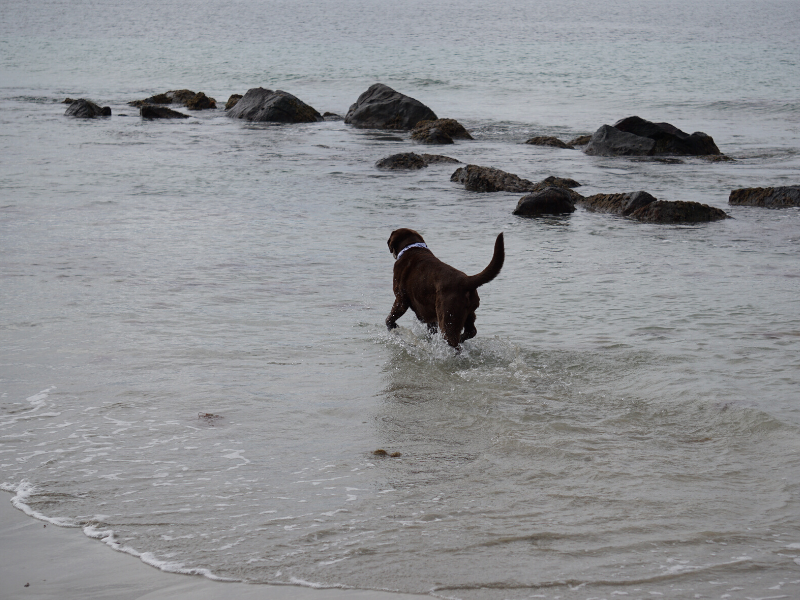 Budget Pet-Friendly Accommodation
There is accommodate to suit all needs. The 1 and 2 bedroom Classic Cabins are pet-friendly cabins allowing you to have your dogs inside with you.
Campers and caravanners can also have their dogs with them. When exploring the park, dogs need to be on the lead all the times and owners need to pick up after them, which is standard whenever holidaying with your dog.
2 Bedroom Classic Cabin
The 2 Bedroom Classic Pet-Friendly Cabin can sleep up to 6 people and 2 dogs. The cabin layout is very functional with a well-equipped kitchen, dining area, lounge, bathroom, double bed in the main bedroom and double bunks in the second bedroom, plus a TV and DVD. The beds were super comfortable and after a busy day of exploring we all had an excellent sleep.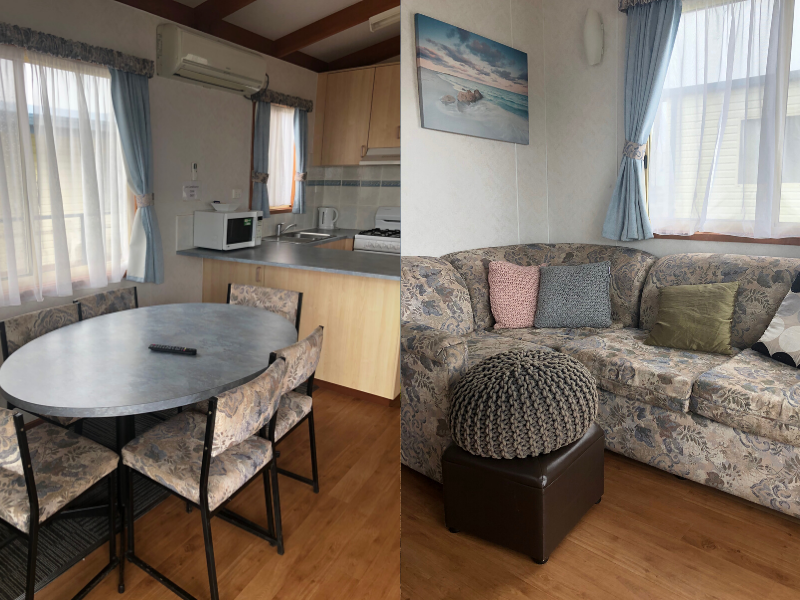 1 Bedroom Standard Cabin
The 1 Bedroom Classic Pet-Friendly Cabin is a cosy cabin accommodating 2 people and up to 2 dogs. It has all the same features as the 2 bedroom cabin to create a home away from home.
Campsites
Henty Bay Beachfront Caravan Park camping sites are all pet-friendly. Choose from a site overlooking the ocean, large open drive-through sites, grassed and shaded sites, bush camping, sand dune camping plus very private camping available. You can also book a private en-suite site with your own mini bathroom. Luxury camping at its best!!!
Things to do in and around Portland
We only had a limited time, so wanted to fit in as much as possible and be able to take Buster along with us.
The Great South West Walk is a notorious walk looping along the coastline of Portland then through the Lower Glenelg National Park. Most of the Portland section is dog-friendly, so we took the chance to explore from Henty Bay into Portland. Dogs aren't permitted in national parks, so be sure to check the guidelines before setting off.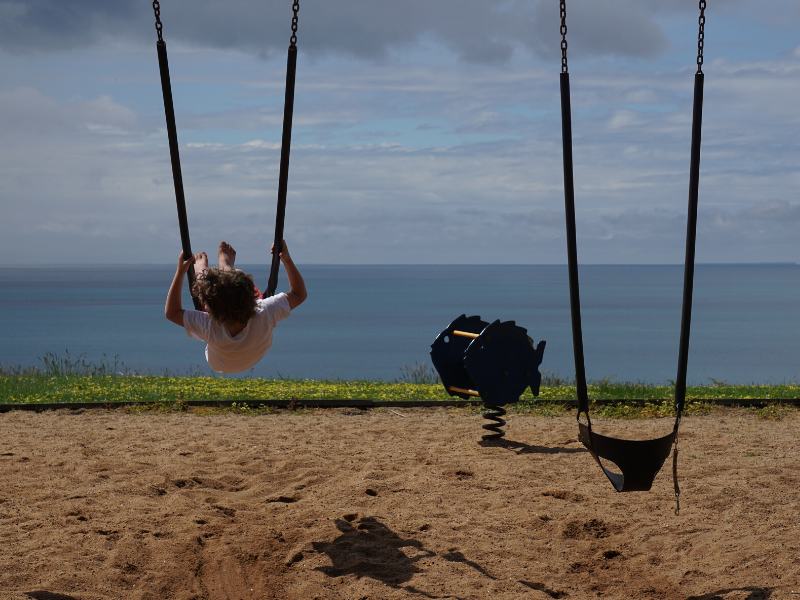 A little further south is the Cape Nelson Lighthouse overlooking Bridgewater Bay. The coastline is peppered by Wind Farms which form a dramatic setting in this ruggedly beautiful area.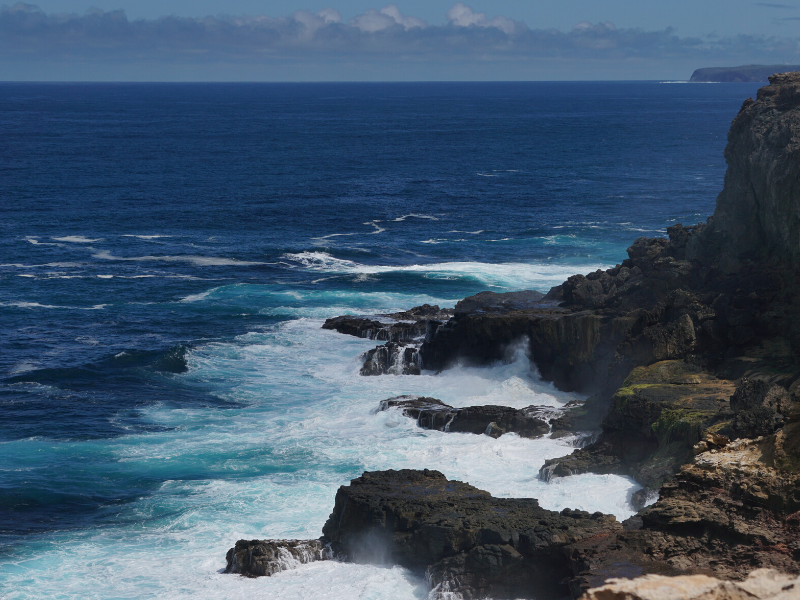 The lighthouse is also located in the National Park, so we drove along the coast road so that Buster didn't miss out.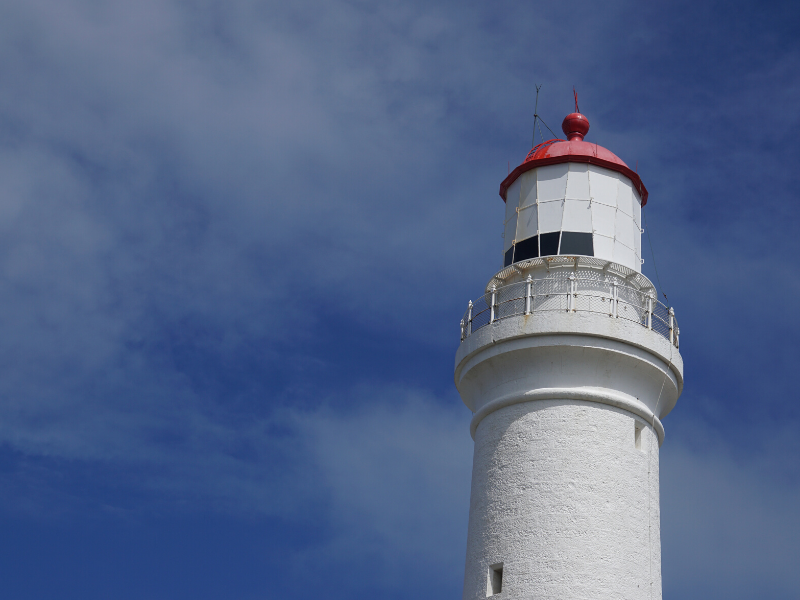 Other Pet-Friendly Activities in Portland
Fawthrop Lagoon: Dog-friendly walking track that is fully paved and an easy walk.
Portland Botanical Gardens: a beautiful garden to explore with your dog. They must be on-lead at all times.
Smelter Nature Walk, located at Cape Grant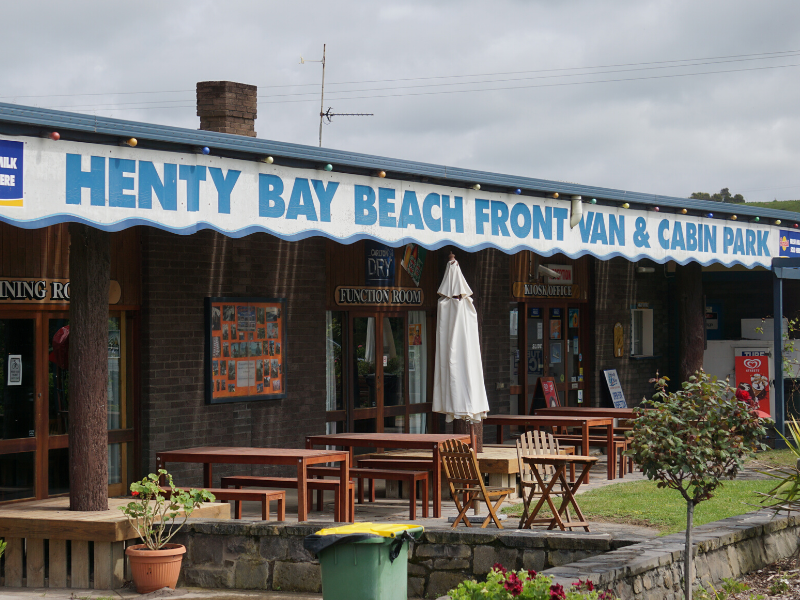 Getting There
It took us around 4 hours to drive direct from Melbourne, but you can also explore sections of the Great Ocean Road on the way if you wanted to take the scenic route.
Summary
I decided to defer to the kids to get the final review. In their words "The giant jumping pillow was the best thing about the entire holiday!"
Henty Bay Beachfront Holiday Park is a wonderful budget pet-friendly option to suit a range of travelers. It gets the Holidaying with Dogs (and kids) stamp of approval.
---
Holidaying with Dogs has a great selection of Pet Friendly Cabins around Australia.
If you have had some great pet-friendly holiday park experiences, tell us all about it in the comments section below.