As well as having plenty of dog-friendly accommodation, Melbourne has some great walks to take advantage of.
From beaches to inner suburban walking tracks and wonderful reserves in the outer reaches of the city, you and your pooch are well covered; whether you're a Melbourne local or visiting on holiday.
We look at a few possibilities worth exploring.
Altona Beach / Burns Reserve
For those pooches who like a little sand between their paws, Altona beach is a great option.
A 30 minute drive from the CBD, Altona offers a relatively shallow beach that, when the tide's out, results in a large area for walking as you loop around onto the tidal flats.
There is an off-leash section, which is generally well populated, as well as on-lead areas. Dogs are restricted from these beaches from 10am to 9.30pm from 1 November to 30 April, seven days a week. At all other times, dogs must be on a leash except in the marked areas.
More information is available here.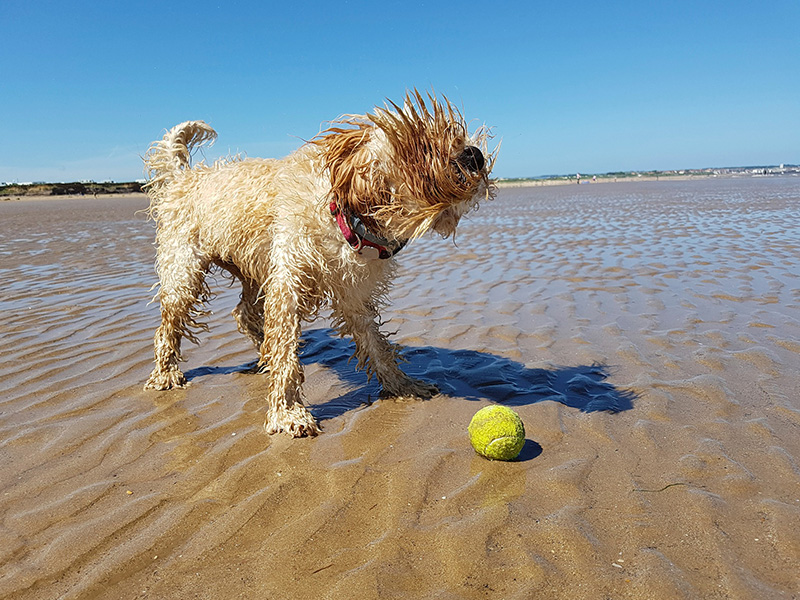 Yarra Bend Park, Fairfield / Kew
In the city's inner north, as the Yarra River winds its way down to the CBD, Yarra Bend Park offers many kilometers of outstanding walking tracks.
Yarra Bend is also home to a popular public golf course, sporting facilities, row boats for hire, and several barbecuing areas.
Dogs are permitted in most areas of the park, and there are off-leash areas, as well as some on lead sections and also some no-go areas for dogs, which are all marked.
There's an area known as Deep Rock on one of the walking paths, which is a good spot for dogs to enter the river and swim.
In total there are six specific walks within the area, ranging from a cruisey 20 minutes to over two hours. Or just follow your nose and enjoy a great stroll with the dog.
For more information, click here.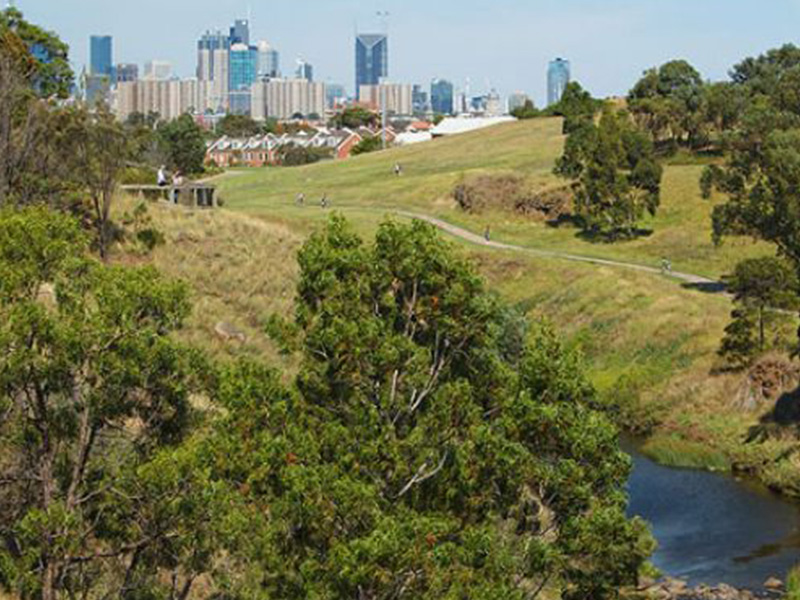 Warrandyte River Reserve
Further out to the east of the city is the expansive. Warrandyte River Reserve, which again takes advantage of the Yarra river.
The reserve is popular year round, and can be especially busy in warmer times as swimming and water activities are on offer.
A nice walk extends a couple of kilometres along the southern side of the Yarra, and virtually all the trail is off leash.
Warrandyte River Reserve offers a very tranquil, relaxing setting with great views of the rivers and plentiful bird life as well. For more information, click here.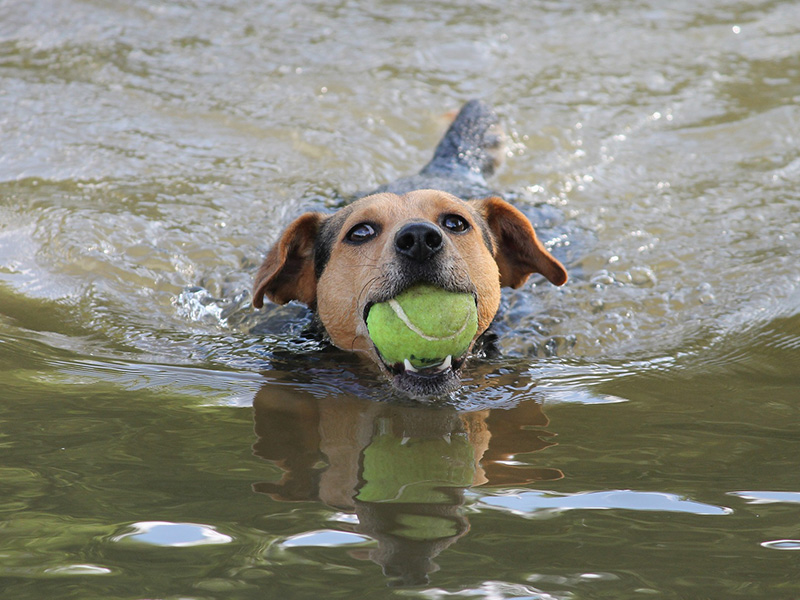 The Melbourne Bay Trail
There are many options to walk your dog on any section of the Bay Trail, with runs all the way from Port Melbourne on the edge of the CBD to Seaford. In total, the trail covers about 50km. Along the way, there are dog beaches at Port Melbourne, Brighton and St Kilda. These areas also feature many cafes, bars and restaurants if you fancy a break from the walk.
The path is popular with runners and cyclists, and is generally a shared path.
For more information, click here.
Aranga Reserve, Donvale
If you and your four legged friend really want to blow off some steam, a trip to the dog activity centre at Aranga Reserve is worth a visit.
The centre features a general dog activity park, a separate dog training area, and static dog agility equipment. The static equipment can be quite a lot of fun for dogs, and includes an obstacle course that will have your dog jumping over hurdles, climbing, crawling and much more.
The dog activity area provides opportunities for casual, unstructured socialisation and training by dog owners and their families. The park is for everyone and to ensure enjoyment for all, it is important off lead etiquette is respected.
For more information, click here.
These are just a handful of the endless walks available to locals, and those who are taking advantage of Melbourne's dog-friendly accommodation.
We'd love to hear your feedback, and perhaps some details about your own favourite dog walks. Comment below.
START SEARCHING FOR YOUR HOLIDAY >>